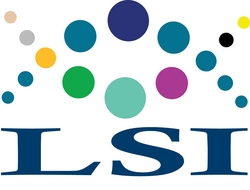 "Like every form of cancer, early detection is what it is all about...It can be prevented with testing and it can be beaten if caught early. ~Rod Stewart
Vacacille, CA (PRWEB) March 24, 2011
State leaders, including the Governors of Oregon, Nevada, Arizona, Colorado, Missouri, Louisiana and Alabama, have joined a nationwide public awareness campaign by proclaiming March 30, 2011, Lynch Syndrome Hereditary Cancers Public Awareness Day.
"We are touched and humbled by the recognition, concern and compassion of some of America's finest leaders and their commitment toward protection of the people," stated Linda Bruzzone, Executive Director of Lynch Syndrome International. "Their selfless actions of standing up against hereditary cancers will save many lives which may have unnecessarily been jeopardized due to lack of awareness. For that, we are so very grateful."
The public awareness campaign has been coordinated with the National Colorectal Cancer Awareness month and the opening day of the 4th Biennial Conference of the International Society for Gastrointestinal Hereditary Tumours (INSIGHT) when global experts in Lynch Syndrome (HNPCC) will converge on San Antonio, Texas.
Lynch syndrome is caused by a defective mismatch repair gene which ordinarily corrects defects occurring during DNA replication. As a result, errors continue to mount and tumors and cancers are likely to develop, often at a young age. Children of individuals with LS face a 50% chance of acquiring the gene.
Over 600,000 persons in the United States are projected to be affected by LS however less than five percent have been diagnosed. Vulnerable, the rest often contract cancer which is often not detected until the later stages of development when survivability is uncertain, as the dwell time for Lynch syndrome cancers is one to three years, compared with the often five to ten years for sporadic cancers.
Lifetime risks of cancer for those with LS include an up to 85% of contracting colon cancer, a 65-70% for endometrial cancer and a higher than average chance of developing cancer of the gastric tract, ovaries, liver, gallbladder duct, pancreas, ureters, bladder, kidneys, prostate, skin and the brain. Currently, there is no cure, but hope exists through genetic testing. Diagnosis of Lynch syndrome begins with individuals learning their family history of cancer. Upon assessment, the physician will determine whether or not to refer an individual to a genetic counselor for further assessment or to immediately prescribe genetic testing (a simple blood test or saliva swab.)
If positive, individuals are screened for cancers on an annual basis. Polyps and tumors are detected and removed or treated before reaching a life threatening stage. As a result, people may live longer than previous generations due to early detection and preventative measures.
To learn more about Lynch syndrome, please visit http://www.lynchcancers.com, sponsored by Lynch Syndrome International, a nonprofit, all volunteer organization, dedicated toward Lynch syndrome support, education, research endeavors and public awareness.
# # #