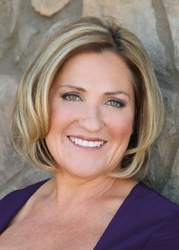 The partnership with FSW Funding brings both expertise and a strong reputation in this arena.
Phoenix, AZ (PRWEB) March 29, 2011
California-based Lawrence Financial Group, a leading financial funding intermediary, and FSW Funding, a division of the Arizona-based asset based lending firm Factors Southwest, LLC, announced the formation of Lawrence/FSW, a full-service financing resource for businesses of virtually every size and scope.
With offices in Los Angeles and Phoenix, Lawrence/FSW will assist companies in securing financing for working capital, lines of credit, refinancing and restructuring. Additionally, the firm will generate business loans needed for growth, acquisitions and purchase order funding.
Robyn Barrett, founder and managing member of FSW Funding, and Lawrence Hurwitz, CEO of Lawrence Financial Group, together appointed Ms. Haze Walker as Director of Sales to manage the joint venture.
Walker, who currently serves as a member of the board of directors for the Turnaround Management Association, has more than 22 years of experience in banking, asset-based financing, factoring and consumer receivable lending. She specializes in providing commercial financing solutions and solving the cash flow needs of small- and medium-sized businesses.
"The current economic climate and stringent rules for lending make alternative financing an attractive option for businesses that may not otherwise qualify," said Hurwitz. The partnership with FSW Funding brings both expertise and a strong reputation in this arena."
In addition to being involved in and overseeing operations of Lawrence/FSW, Barrett and Hurwitz will maintain their current positions with their respective companies. To learn more about Lawrence/FSW or to inquire about financing options, visit http://www.fswfunding.com or call (310) 315-1090.
About FSW Funding
FSW Funding, a division of Factors Southwest, LLC a Phoenix, Ariz.-based factoring firm established in 2001, is focused on providing financial solutions for small to mid-size companies nationwide. FSW was founded by Robyn Barrett, who serves as a managing member of the firm. Barrett brings more than 15 years of finance business experience, including six years with the publicly traded commercial lender FINOVA Capital Corporation. To learn more about FSW Funding visit http://www.fswfunding.com.
About Lawrence Financial Group
Established in 1990, Lawrence Financial Group is a comprehensive financial funding intermediary that has provided more than $7 billion in loans to thousands of companies. The vast experience of company founder and CEO Lawrence Hurwitz includes serving as a former CEO of a NYSE broker dealer based on Wall Street and as a faculty member of the Harvard University Graduate School of Business, from which he earned an MBA with distinction. For more information on Lawrence Financial Group, visit http://www.lawrencefinancial.com.
# # #