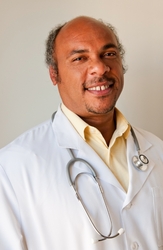 I believe that through education and outreach, people will learn to become more understanding towards medical cannabis and the patients who use it therapeutically. – Dr. Jean Talleyrand, Founder & CEO
San Diego, CA (PRWEB) March 25, 2011
MediCann invites San Diego residents and the community to attend a free Cannabis as Medicine Symposium at Paradise Point Resort in San Diego to be held on April 2nd. The purpose of this event is to educate the public about the health benefits and science behind the use of medical marijuana in the treatment of disease. Medical experts such as Dr. Jean Talleyrand, CEO and Founder of MediCann, will be at the forefront of this information and issue packed day. History, news, fact and fiction will be explored in highly informative discourse with some of the nations top leaders in medical cannabis. Admission is free and open to the public. Donations of canned food for the San Diego Food Bank will be appreciated, but not required, upon entrance.
"I believe that through education and outreach, people will learn to become more understanding towards medical cannabis and the patients who use it therapeutically, as a healing professional this cannot be understated." – Dr. Jean Talleyrand, Founder MediCann
"Education is the first step to combating prejudices towards medical cannabis patients."
"The symposium will feature lectures by physicians about medical cannabis and how it works, a medical cannabis testing laboratory, a medical cannabis attorney, and a patient testimonial on the benefits of medical cannabis in treating a variety of medical conditions commonly experienced by returning military veterans."
– Dr. Mark L. Rabe, MediCann's Director of Health Services
Mission of the Event:

An educational symposium tour to enlighten California and San Diego residents on the benefits and uses of medical cannabis. To educate and inform, offering first-hand access to news, stories, myth busting, history and research from medical professionals and cannabis industry experts regarding medical cannabis. To illustrate how cannabis work as medicine and how it improves overall health.
Breaking the Stigma of Medical Cannabis: Many potential medical cannabis patients are wary of utilizing this plant due to societal and political stigmas. MediCann believes through education and outreach, people will learn to become more understanding towards medical cannabis and the patients who use it therapeutically. An aligned goal is to create a safe, public space for discussions on this often-misunderstood medicine and shine a light on perceived misconceptions and myths.
Key Speakers
Jean Talleyrand, MD: A Historical Review of Medical Cannabis Use in Our Society
Mark L. Rabe, MD, ABIHM: A Scientific Review of How Medical Cannabis Works to Improve the Health of our Patients
John "Barney" Welsh, MD, PhD: Medical Cannabis and Diabetes
Eugene Davidovich: Veterans for Medical Cannabis
Presentations
Legal Cannabis Institute
SteepHill Lab
Sponsors
Legal Cannabis Institute
The Green Door
Stop the Ban SD
Patients Out of Time
Veterans for Medical Cannabis
Sponsorship Opportunities
Interested in becoming a sponsor? Contact Jason West at j.west(at)medicann(dot)com
Founded in 2004 by physician Jean Talleyrand, MediCann offers alternative healthcare therapies, including medical cannabis consultations, throughout its network of 20 clinics in California. As the largest medical organization of its kind, MediCann has been able to provide evaluations and relief to over 230,000 patients since its inception. MediCann is a physician-driven, medical organization dedicated to helping people achieving better health. MediCann's mission is to never deny a patient in need and to provide comprehensive and integrated services for overall wellness. MediCann physicians and clinic managers are experienced, highly trained, and compassionate medical professionals. MediCann engages in ongoing research to develop new therapeutic uses for cannabis, and has continuously been recognized by their patients, the medical community, and the press for the highest standards of professionalism. Helping patients manage their chronic pain is their number one goal. Treatments include: evaluations, massage, acupuncture, biofeedback, chiropractic treatment, nutritional counseling, naturopathy, homeopathy and mental health counseling.
Contact: Jenny Vilchez 866-632-6627 x314
Follow MediCann
Facebook: MediCann Inc
Twitter: @MediCann
YouTube: MediCannVideo
Site: http://www.medicann.com/
MediCann's Blog: http://medicann.wordpress.com
###