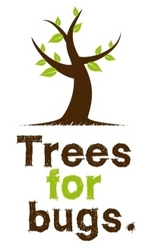 Nashua, NH, USA (PRWEB) March 24, 2011
Kentico Software (http://www.kentico.com), the Web content management system vendor, today announced the re-launch of their Trees for Bugs initiative. Company employees will plant a tree for every software bug reported in each latest version of Kentico CMS for ASP.NET. The company also promises to fix all reported bugs within 7 days.
"I'm proud to say that although our product gets more complex, we are constantly eliminating the number of bugs in new versions. We have also been successful to keep our promise and comply with the 7 days bug fixing policy since its announcement back in 2009." said Martin Hejtmanek, CTO at Kentico Software. "Our efforts became an indivisible part of Kentico's commitment to deliver a stable platform for managing websites, on-line stores and social networks."
"Kentico has always been committed to provide high-quality user experience to our customers and partners. While we test our software extensively, it's important to make sure that we encourage our customers to report any bugs they find. Based on the feedback on our initial program, which was only related to the 4.1 version of Kentico CMS, we decided to keep it for all upcoming CMS versions, starting with the current 5.5 R2 release," said Petr Passinger, PR Manager at Kentico Software. "From now on, we will plant a tree for every bug found in each latest version of Kentico CMS."
The Trees for Bugs initiative is well explained in the following one and half minute animated video: http://www.youtube.com/watch?v=BdMb5swSB2I
The current number of bugs, and therefore the number of trees that will be planted, can be seen at the re-designed Trees for Bugs website: http://trees.kentico.com.
The homepage of the Trees for Bugs website shows a graph that represents distribution of bugs/trees between individual development teams. With almost 6,000 active customers in 84 countries, the website provides country standings in the "Bug-Finding" discipline.
Each planted tree is dedicated to the person who reported the bug and labeled with their name. The tree is also listed in the tree gallery and its location is marked on a map.
Connect with the initiative on Facebook: facebook.com/TreesForBugs
About Kentico CMS
Kentico CMS is an affordable Web content management system providing a complete set of features for building websites, community sites, intranets and on-line stores on the Microsoft ASP.NET platform. It supports WYSIWYG editing, workflows, multiple languages, full-text search, SEO, on-line forms, image galleries, forums, groups, blogs, polls, media libraries and is shipped with 250+ configurable Web parts. It's currently used by more than 6,000 websites in 84 countries. The clients include Microsoft, McDonald's, Vodafone, O2, Orange, Brussels Airlines, Mazda, Ford, Subaru, Isuzu, Samsung, Gibson, ESPN, Guinness, DKNY, Abbott Labs, Medibank, Ireland.ie and others.
About Kentico Software
Kentico Software helps clients create professional websites, online stores, community sites and intranets using Kentico CMS for ASP.NET. It's committed to deliver a full-featured, enterprise-class, stable and scalable Web Content Management solution on the Microsoft .NET platform. Founded in 2004, Kentico is headquartered in the Czech Republic and has a U.S. office in Nashua, NH. Since its inception, Kentico has continued to rapidly expand the Kentico CMS user base worldwide. Kentico Software is a Microsoft Gold Certified Partner. In 2010, Kentico was named the fastest growing technology company in the Czech Republic in the Deloitte Technology FAST 50 awards.
###