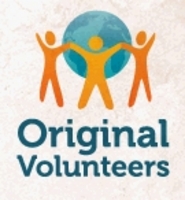 (PRWeb UK) March 24, 2011
With enquiries up 100% on last year at the UK's leading independent volunteering organisation Original Volunteers, many of these calls are coming from medical, sports and sixth-form students in search of an alternative work placement where their skills are most desperately needed.
One further education destination using this to good effect is Cambridge Regional College who sent 14 Sports Leadership students to Morocco for one week's volunteering for the first time in June 2010, and plan to do so again in 2011.
Kelly Taylor, a sports student at Cambridge Regional College comments: "The trip was a great success as we not only managed to make a huge difference to the lives of hundreds of children, but it really opens your eyes on how bad poverty really is and how lucky we really are.
"I experienced things that I never thought I would and it was such a rewarding thing to do. We took over lots of sports kits and equipment and taught the children new and exciting games. All the children we worked with were extremely eager to learn and it's boosted my teaching. Having the opportunity to volunteer abroad was one of the most amazing experiences of my life", Kelly adds.
Programmes Director at Original Volunteers, Caroline Revell comments: "Interest from universities and colleges has been on the increase over the past year, with many more second and third year medical students looking to gain hands-on experience in countries where they can make a real difference!
"Students and tutors from a number of regional colleges in England have been on an Original Volunteers experience – teaching English and Maths, helping out with arts, crafts, sports, construction and building hands-on experience."
With close links to over 100 different projects in countries such as Argentina, Costa Rica, Guatemala and Nepal, Original Volunteers' experiences offer students the hands on practise required as part of their course or to further their careers. Each experience is tailored to match the individual, to suit their personality, skills and goals.
Caroline adds; "Graduates are also seeing the benefits of 'voluntourism'. Money is tight but these projects offer real value for money. We have over 150 members of staff in 17 destinations across the world who are busy making sure that our regular flow of volunteers get the most out of their experience, regardless of the duration of their stay."
Original Volunteers offer great opportunities for those who recently graduated or on summer vacation from university. With projects starting from as little as £37 a week, including accommodation, this is an inexpensive way to see the world, experience a completely different way of life and assist change in some of the world's poorest communities.
More information on group bookings or individual travel can be found at Original Volunteers.
*Figures from the Office of National Statistics
###