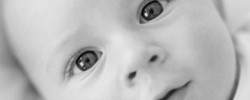 Depakote Birth Injury Resources provides online access to Depakote lawyers via a free, no-obligation case evaluation form
(PRWEB) March 26, 2011
As new studies begin to link the epilepsy drug Depakote to potential birth defects such as spina bifida, Depakote attorneys advise families of children born with birth defects that they may qualify for a Depakote class action lawsuit when litigation is filed (The Teratogenicity of Anticonvulsant Drugs Lewis B. Holmes, M.D., N Engl J Med 2001; 344:1132-1138, April 12, 2001). Depakote Birth Injury Resources provides online access to reputable Depakote lawyers via a free, no-obligation case evaluation form.
Families seeking representation for a Depakote lawsuit case are encouraged to complete the form to determine if they qualify for a Depakote lawsuit.
Depakote is an anticonvulsant drug used to treat seizure conditions like epilepsy and psychological disorders like the manic phase of bipolar disorder. The drug is also commonly used in the off-label treatment of migraine headaches and in the treatment of aggression in the elderly. Depakote has been approved for use in the United States since 1983 and has a number of brand name and generic equivalents, including: Depakote ER, Depakote Sprinkles, Depakene, valproate sodium and valproic acid among others.
Depakote lawsuit activity centers around recent allegations that the manufacturer of Depakote, Abbott Laboratories, may have intentionally left the birth defect risk of Depakote off of the box label warning for the drug. This alleged ommission may have left many medical practioners in the dark about the risks of Depakote during pregnancy. As a result, many women continued to take the drug during their pregnancies, allegedly causing birth defects in their children (Reference: St. Clair County Circuit Court Case No. 10-L-651 & 11-L-27).
Alleged birth defects from Depakote include a wide spectrum of disabilities and malformations, ranging from craniofacial defects such as cleft palate to neural tube defects such as spina bifida. Spina bifida is one of the most severe alleged Depakote side effects and one of the most disabiling of the possible birth injuries. Additional Depakote side effect injuries include growth malformation, skeletal defects, hydranencephaly, iniencephaly, fetal valproate syndrome and fetal death (The Teratogenicity of Anticonvulsant Drugs, Lewis B. Holmes, M.D., N Engl J Med 2001; 344:1132-1138, April 12, 2001).
In January 2011 a group of 26 women filed a lawsuit versus Abbott Laboratories out of St. Clair County, Wisconsin (Reference: St. Clair County Circuit Court Case No. 10-L-651 c). This is one of the first Depakote awsuit in the United States and Depakote lawyers expect that with the recent exposure of the alleged potential for Depakote birth defects, more lawsuits may soon follow.
Depakote Birth Injury Resources (DBIR) provides an online resource center for women and families seeking more information about the specific birth defects that may be related to Depakote during pregnancy. DBIR connects these women and their families with reputable legal resources who can represent them in a potential class action lawsuit or individual Depakote lawsuit against Abbott Laboratories.
For more information on how to contact a Depakote lawyer for a birth injury lawsuit, visit DepakoteBirthInjury.com and complete the free case evaluation form or call 800.340.1100.
###