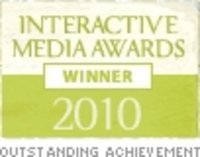 (PRWEB) March 29, 2011
50 Cycles a leading supplier of electric bikes in the UK, has been awarded the IMA "Outstanding Achievement" award under the transportation category for their new website, designed by Web on High of Newbury.
According to Interactive Media, to win an Interactive Media Award (IMA), "your site must excel in each criterion, rise above your competitors' sites and deserve to be a top choice for your target market." The website was evaluated for design, content, feature functionality, usability and standards compliance and it excelled in all areas of the judging criteria and was shown to have a high standard of planning, execution and overall professionalism.
Scott Snaith the CEO of 50cycles.com said "It is a great honor to receive such an award and reflects the hard work and effort of all the team involved in creating the website over the years."
The family-owned 50 Cycles has specialized in finding the best electric bikes for their customers from top manufacturers since 2003, and offers the latest and greatest in technology and equipment, including the smartest bicycle accessories in the UK. Having provided quality powered bicycles to thousands of electric cyclists of all ages and backgrounds, many customers testify that electric bicycles are now their favorite mode of transportation, according to 50 Cycles.
50 Cycles have shops located in Richmond and Greater London, with an electric bicycle showroom in Loughborough in the East Midlands.
# # #