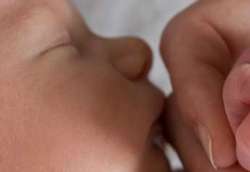 Topamax lawyers are offering a free claim evaluation to mothers who took Topamax during pregnancy and whose children suffer from birth defects such as cleft palate
(PRWEB) March 25, 2011
In March of 2011, the FDA issued a change in the pregnancy category for the anti-epileptic drug Topamax, revising its status to a Class D drug. Class D pregnancy category indicates that there is positive human evidence that the drug may cause harm to an unborn fetus, and that all other options should be evaluated before taking the drug during pregnancy. (Topamax (topiramate): Label Change - Risk For Development of Cleft Lip and/or Cleft Palate in Newborns, March 4, 2011)
The FDA specifically cites evidence that indicates Topamax may be correlated with specific oral malformations and craniofacial defects such as cleft palate and cleft lip. It has also been advised that Topamax may cause hypospadias genital defects in unborn male children.
Specifically, the FDA referred to the recent findings of the North American Antiepileptic Drug (NAAED) Pregnancy Registry. The NAAED reported that, in their findings, the frequency of birth defects was significantly higher in babies exposed to topiramate (the active ingredient in Topamax) during pregnancy. Specifically, the existence of major malformations in the topiramate group was 3.8% versus 1.3% in the unexposed reference group and the prevalence of cleft lip was 0.69% in the topiramate group, versus the occurance of .07% in the normal population. (Herndandez-Diaz, S., Mittendorf, R., Holmes L.B. Comparative Safety of Topiramate During Pregnancy. Birth Defects Research (Part A); 88:408 (2010).)
Cleft palate from Topamax is a birth defect where the tissues of the hard or soft palate of the mouth fail to form properly during early fetal development. When this occurs, there is a gap in the roof of of the mouth or the lip of the child. Severity of cleft palate birth defects may range from a small hole in the back of the throat to a large, gaping space in the roof of the mouth.
Children suffering from cleft palate birth defects related to Topamax during pregnancy may have difficulty eating or breathing and may require a special bottle, artificial palate or feeding tube in order to get proper nutrition. Additional complications include sleep apnea and chronic ear infections. Often multiple surgeries are required to repair a cleft palate.
Topamax is an anticonvulsant drug which has been approved for the treatment of epilepsy. It is specifically effective in the reduction of tonic-clonic seizures in epilepsy sufferers. Recently, Topamax has exploded in popularity due to it's effectiveness in treating a more common ailment - migraine headaches.
Topamax lawsuits center around the fact that until the FDA announcement in March of 2011, women may have been unaware of the potential Topamax birth defects that could occur if the drug is taken during pregnancy. As a result, many may have unwittingly taken the drug without knowing with potential consequences.
Spurred by the knowledge of potential Topamax side effects, Topamax lawyers are offering a free claim evaluation to mothers who took Topamax during pregnancy and whose children suffer from birth defects including cleft palate and cleft lip. The free Topamax lawsuit claim form can be found and completed online at the Topamax Birth Injury Resource site - http://www.TopamaxBirthInjury.com. A reputable Topamax attorney experienced in the field of defective drug litigation will contact each family upon completion of the form to discuss their specific Topamax lawsuit case and individual concerns. All cases will be handled tactfully with care and understanding of the specific difficulties surrounding birth defect litigation.
###