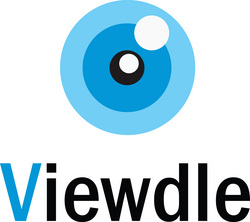 Viewdle is the first mobile application that enables mobile consumers to automatically tag and share photos and videos to Facebook and other social networks, as they take them
CTIA Orlando, FL (PRWEB) March 24, 2011
Viewdle, (http://www.viewdle.com), the only independent mobile-focused visual analysis company, today was named the winner in the Social Networking/Content/Entertainment category of CTIA's annual Emerging Technology (E-Tech) Awards competition. The CTIA E-Tech Awards honor the most innovative new products in 14 categories spanning the areas of mobile apps, consumer electronics, enterprise and infrastructure. The winners were announced at International CTIA WIRELESS® 2011, currently taking place at the Orange County Convention Center in Orlando, Florida. Viewdle won the award in a hotly contested category, which included companies like Verizon, Intel, Samsung and Ogmento, to name a few.
Viewdle won the award for its unique mobile technology which is able to automatically identify multiple people at the point of capture in videos, and in photos and tag them with a name.
"Viewdle is the first mobile application that enables mobile consumers to automatically tag and share photos and videos to Facebook and other social networks, as they take them," said Jason Mitura, chief product officer at Viewdle.
Viewdle's recognition technology is optimized for mobile, requiring low processing power while benefiting from fast processing.
"We are delighted to be recognized by the wireless industry for our technology innovation. This has been a momentous year for Viewdle: this honor builds on validation in the form of corporate partnerships with industry leaders including Qualcomm and Texas Instruments," said Viewdle co-founder and CEO Laurent Gil.
More than 300 entries were judged by a panel of media and industry analysts and scored on innovation, functionality, technological importance, implementation and overall "wow" factor.
About Viewdle
Viewdle (http://www.viewdle.com) is the only independent mobile-focused visual analysis company. Viewdle is enabling the creation of new user experiences in mobile gaming, social networking, social media, advertising and marketing. Its best-of-breed recognition technology has been developed by its global research and development team which includes nine PhDs.
Viewdle is a venture-backed company whose investors include: Qualcomm Ventures, Anthem Venture Partners, Best Buy Capital, and Blackberry Partners Fund. Viewdle is headquartered in Palo Alto, California, with operations across Europe and South America.
More information about Viewdle can also be found on Facebook at: http://facebook.com/viewdle
###