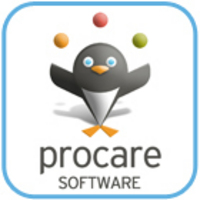 Our centers made an informed choice about Procare... This is really a confluence of good things happening.
Medford, OR (PRWEB) March 28, 2011
In late 2010, The ChildCareGroup of the greater Dallas area was the recipient of American Recovery and Reinvestment Act funds allocated through the Texas Workforce Commission with the express purpose of developing a stronger force of child care providers. They accomplished this by granting playground equipment for the kids, funding continuing education for teachers, and supplying technology and business software to child care centers. Over 65 centers have already received internet service and computers preloaded with Procare Software's child care management suite.
The ChildCareGroup, http://www.childcaregroup.org, is a non-profit organization that operates six child development centers, serving 600 children in the Greater Dallas metropolitan area. Their child care services are provided at little or no cost to families. Every center receiving funding under this Block Grant provides discounted or free care to families in need.
Centers chosen for the computer grant chose from Procare, http://www.procaresoftware.com, and other programs in the industry, and Procare Software was by and large the crowd favorite. Barbara Syma of The ChildCareGroup said, "Our centers made an informed choice about Procare. This grant program was made to help small businesses serve children better, and to thank them for working with us. This is really a confluence of good things happening."
By injecting technology, education and support for child care centers, local businesses are immediately impacted and 65 centers are now able to optimize the business end of their operations using Procare Software, the leader in the child care management software industry.
In 1985 Procare Software creator, Jeffrey Blum, first developed child care management software in Texas in response to a need he perceived in the industry. "We understand the direct correlation between business management and business success. It has been proven that a reduction in administrative paperwork increases efficiency, allowing business managers more time to focus on customers, staff and business growth. Designed on this premise, Procare Software offers a strong foundation that promotes excellence and professionalism in the area of child care management." Procare is a management tool that includes accounting, payroll, attendance tracking, automatic funds transfer and more.
By implementing and maintaining a quality child care contract with each provider in the grant program, and with the help of Procare Software, The ChildCareGroup has been instrumental in growing small businesses, and sustaining quality, low-cost care to families and children.
###