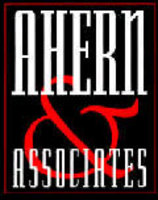 We've taken the guest work out of the internal analysis for truckload carriers and provided a tool that paints a clear picture of what individual segments are best contributing to the bottom line..
Phoenix, AZ (PRWEB) March 28, 2011
Ahern and Associates has announced the completion of a new version of their acclaimed Financial I.Q. transportation software; this time for Truckload Carriers. This latest edition joins the two previously released versions from 2011: Financial I.Q. for Freight Brokers and Financial I.Q. for Less Than Truckload Carriers.
Developed as a Windows based platform which can easily operate on any laptop or desk top computer, Ahern's new software for truckload carriers goes well beyond calculating only cost estimates or benchmarks, it also ensures that the revenues and costs in each P&L are the carrier's actual numbers. In addition, the software accounts for all direct, indirect and overhead costs and analyzes multiple shipments downloaded from your existing computer systems in just a few seconds without tedious manual data entry. This unique insight into trucking operations allows the user to break down each business segment's P&L and provide a clear picture of total revenue, total expenses, profit percentage, operating ratios and bottom line profit dollars.
Unlike lesser software programs which simply provide a mere glimpse into the overall operations of a trucking company, Financial I.Q. for Truckload Carriers draws in data from multiple sources and provides easy to read reports which ranks each individual business segment based on operating ratios, profit dollars and other criteria. Business segments which are typically analyzed by the truckload software include loads, customers, shipping points, rates for bids, trucks and drivers, lanes, round trips, company trucks and owner operator trucks. Each segment can then be broken down either on a daily, weekly or monthly basis.
Every segment P&L generated by Financial IQ includes:

Total revenue
Detailed total expenses
Bottom line profit dollars
Profit percentage
Operating ratio
Financial I.Q. for Truckload Carriers also tracks the following items that explain why some segments are profitable and others are not:

Line haul revenues per mile, per load and per segment.
Surcharge revenues per mile, per load and per segment.
Other tracked data includes:

Loaded miles.
Empty miles
Empty mile percentage per load and per segment.
The software also has a "what if" capability for measuring the bottom line affect of any changes in rates, cost, productivity, miles per gallon, business volume and other items.
Andy Ahern, Chief Executive Officer of Ahern & Associates, commented on their latest product introduction, "We've taken the guest work out of the internal analysis for truckload carriers and provided a tool that paints a clear picture of what individual segments are best contributing to the bottom line-- this is extremely important today due to the increased cost of fuel."
About Ahern & Associates, Ltd.:
Ahern and Associates is North America's leading trucking and transportation management consulting firm. The skilled consultants at Ahern and Associates specialize in mergers and acquisitions of trucking and logistics companies as well as the restructuring and evaluation of existing carriers that seek to increase operating efficiency and improve profitability. Since 1987, Ahern and Associates has aided hundreds of buyers in the acquisition of trucking and logistics companies throughout the U.S. and Canada as well as assisting many transportation and logistics companies in reducing their overall operating costs and increasing their profitability. For more information, please call 602-242-1030 or visit http://www.Ahern-Ltd.com
Business contact:
A.W. Ahern
602-242-1030
Media contact:
Jason W. Jantzen
Phoenix Marketing Associates
http://www.PhoenixMarketingAssociates.com
602-282-0202
###