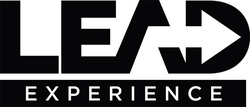 "We've developed what I believe is the catalyst to unstoppable momentum that will mold to fit any business."
Austin, TX (PRWEB) March 26, 2011
Alex Charfen, CEO of Charfen Business Dynamics (http://www.charfenbusinessdynamics.com) and one of the country's leading entrepreneurs, announces his first training event specifically designed for small business owners, LEAD Experience™, to be held at the Driskill Hotel in Austin, Texas, on April 28-30.
LEAD will bring together 50 of the country's top small business executives for an intensive three-day event providing the tools, strategies and skill set to reset the trajectory of their businesses. The curriculum was developed after Charfen and his team spent more than a year analyzing the shared fundamentals and consistent habits of successful businesses.
"We've developed what I believe is the catalyst to unstoppable momentum that will mold to fit any business," Charfen said.
Charfen is himself an example of entrepreneurial success. At 38, he is CEO and founder of several successful companies and a nationally-recognized author, professional coach, keynote speaker and television personality.
Since moving its headquarters in 2009 to Austin, Texas, Charfen has grown his company from $500,000 to $10 million in annual revenue and added more than 70 jobs to the Austin economy – all during one of the worst recessions in U.S. history. This remarkable growth was accomplished with no debt or outside funding of any kind.
"Alex Charfen has an uncanny ability to speak wisdom into your life and see the path one should follow to success," said Ashton Gustafson, owner of Bishop Realtor Group and winner of REALTOR® Magazine's '30 Under 30' Award in 2010. "He is THE reason my business gained 150 percent in market share in less than 12 months."
Attendance at LEAD is by application only and limited to businesses that demonstrate significant growth potential. Only the top 50 applicants will be accepted.
Applications are currently being accepted at http://www.charfenbusinessdynamics.com.
About Charfen Business Dynamics
Charfen Business Dynamics is a division of Relativity Press, the leading training and events company in the real estate industry, hosting more than 300 events nationwide each year. Under its Distressed Property Institute division, the company confers two major designations: the Certified Distressed Property Expert® (CDPE) Designation, and the Certified Investor Agent Specialist™ (CIAS) Designation. Relativity Press also owns STAR POWER Systems, recognized for more than 20 years as the #1 brand in real estate education. Relativity Press has expanded its training into the general small business market with the launch of Charfen Business Dynamics.
For more information about Charfen Business Dynamics, visit http://www.charfenbusinessdynamics.com.
###