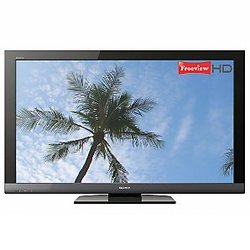 For help and advice on the digital switchover talk to our expert partners in store or visit johnlewis.com
(PRWEB) March 26, 2011
Confused about the digital switch over - by 2012 all broadcast signals will be changed from analogue to digital. John Lewis can help to answer all your questions and help make sense of the digital switchover.
What you need to know?
This is simple; any equipment that you currently have that is analogue-based will not work after the switch. This includes VHS recorders, DVD recorders (over about 3 years old) and TVs.
Where?
When you switch depends on where your TV gets its signal from. This is because homes on the same street can be served by different transmitters that switch on different days.
Each transmitter group switches in two stages to give people the chance to check their equipment. It is important you are ready by stage one.
Switchover date Area
30 March 2011 Cambridge, Milton Keynes
9 Nov 2011 Norwich
30 March 2011 Nottingham
17 Aug 2011 Leicester, Nottingham
14 Sept 2011 Swindon, High Wycombe (Oxford transmitter)
7 Sept 2011 Solihull
1 Jun 2011 Edinburgh
8 Jun 2011 Glasgow
3 Aug 2011 Peterborough
10 Aug 2011 Sheffield
2012 High Wycombe, Bluewater, Brent Cross, Croydon, Kingston, Oxford St, Peter Jones, Reading, Watford, Welwyn , Newcastle
What to buy?
Viewing - All Televisions at John Lewis are digital, so that makes your choice easier. Our guide to buying the right TV for you can be found at http://www.johnlewis.com. If you want to keep your existing analogue TV during the digital switchover then you can buy a Digi Box, freeview or set top box, all available at John Lewis.
TVonics MDR-100 Freeview Digital Receiver - £19.95
The MDR-100 digital receiver gives you the extra choice and features of digital TV including 50 free to air channels, 24 radio stations and a host of interactive features for free, simply by plugging it in.
Recording - To record, you have lots of different options and you can still use VHS as long as it has a digital tuner – Combined DVD/VCR machines are available at John Lewis. Take a look at our DVD buying guides for more information at johnlewis.com.
Sony RDR-DC205B 250GB DVD/HDD Digital Recorder - £249.95
The integrated digital tuner provides access to all standard Freeview channels. Once you've decided what to record there are some clever features you can use for extra convenience. Ensure you never miss any of your favourite series with the incredibly useful series link which allows you to record the entire series of a TV programme with the press of a button.
John Lewis Vision buyer, John Kempner suggest three top tips to guide you through the digi-tal switchover:
1. "For help and advice on the digital switchover talk to our expert partners in store or visit johnlewis.com"
2. "Remember to look out for the digital tick, freeview or DVB (Digital Video Broadcasting) symbols, to be sure your equipment is ready for the switch."
3. Be prepared, find out when your area is switching at http://www.digitaluk.co.uk/when_do_i_switch"
###