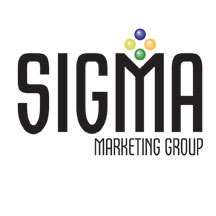 "We've made a commitment to offer deep content on our site and blog."
Rochester, NY (PRWEB) March 28, 2011
SIGMA Marketing Group, the customer intelligence-driven, direct and digital marketing services firm today announced that it has launched its re-designed website, offering easily-accessed marketing content, including a direct feed from its acclaimed Fifth Gear Analytics blog.
Along with information on SIGMA's solutions, the site is designed to give visitors easy access to a wide range of articles on essential marketing topics written by specialists and experts at SIGMA. The expert information on the site – from business intelligence to web analytics -- is dynamically linked, so that users exploring one topic can access related blog articles, creative examples and case studies if they want to read further.
SIGMA's new site is fully social-integrated, so that visitors can connect through all SIGMA's social channels, as well as share the information easily with their own networks. There are live feeds from SIGMA's Twitter account and the Fifth Gear Analytics blog, a highly valued resource for marketers looking to stay current on some of the most intriguing marketing topics today. The award-wining Fifth Gear Analytics blog was most recently honored as one of Ad Age's Power 150 marketing blogs and is one of the "Top B2B Blogs on The Net."
"We have tailored the new SIGMA site to the needs of marketers looking to not only get a clear picture of what we do at SIGMA, but also to access a growing, body of knowledge that speaks to their business needs," said Martha Bush, SIGMA senior vice president of Strategy & Marketing. "We all have to think of ourselves as content providers now. Our web team made a strategic decision to launch the new website on the SharePoint 2010 platform for two important reasons – first, to standardize and tie together all our websites including our client-facing portals and internal intranet, and second, we've made a commitment to offer deep content on our site and blog--which requires investment by a team of people at SIGMA. SharePoint 2010 makes it possible for non-technical folks to help manage that content on a daily basis. We have been fortunate to attract some of the top talent in the industry and we spend a lot of time thinking and writing about strategies and best practices -- this is one way of sharing their knowledge with others in our industry."
About SIGMA Marketing Group
SIGMA Marketing helps clients like Xerox, Nationwide, AAA and Citizens Bank engage with their customers through Analytics + Strategy + Technology. We turn data into customer intelligence and innovative marketing solutions -- online and offline -- with direct and digital solutions that focus on multichannel marketing strategies, data and technology integration, web analytics and sales enablement. SIGMA builds long term customer relationships and drives Marketing ROI. Visit us at http://www.sigmamarketing.com and at our Fifth Gear Analytics blog: http://fifthgearanalytics.com.
# # #