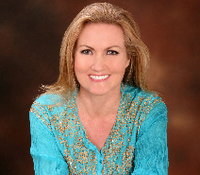 These options to overcome radiation take you from defenseless and hopeless to a strong immune system
Los Angeles, CA (PRWEB) March 31, 2011
The situation in Japan has caused a lot of anxiety over radiation. Ironically, the more people fear something, the more vulnerable they become to being subject to that very thing they fear.
"But believe it or not, there is actually a positive side to all that is happening," Sheevaun Moran, the creator of limitless thinking technology says. "There is another course of action to follow to ensure the best possible outcome for ultimate health and happiness. There are many things that can be done to ensure health and reduce the radiation, contamination, fear and disaster. Learn how a threat of radiation can actually help you, and discover the best course of action to follow to ensure the best possible outcome for your health and happiness."
"There's more than one silver lining to this dangerous contaminant," Moran explains, "and it's something that everyone has the power to take part in. Our health, well-being and future of the planet and our bodies are at stake and humans love coming back from the brink. This is our chance to do just that, before it gets to that tipping point. "
Sheevaun Moran is an inspirational speaker, nutritional expert, creator of innovative energy technology for limitless thinking, she is the author to several books and over a dozen holistic healing and meditation CD's. Her articles have appeared in Wall Street Journal, Los Angeles times, Conscious Living, Alternative Medicine. Sheevaun has been featured on CBS2, KCAL9, HBTV, PBS to name a few. Her Blog and radio show , "Master Your Energy Master Your Life" are not to be missed.
For additional information, please visit http://www.sheevaunmoran.com or contact author(at)sheevaunmoran(dot)com
Contact:
Master Your Life PR
P.O. Box 808
Huntington Beach, CA 92648
###