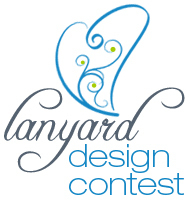 Chaska, MN (PRWEB) March 30, 2011
Employees across the country wear an ID badge on a daily basis. Some choose to wear the badge on a basic company-issued lanyard or badge reel, while others display their own sense of style and personality by wearing handmade ID lanyards.
ID Wholesaler, a leading retailer of ID badge printers, supplies and accessories, wants to recognize artists who have turned the routine of wearing an ID badge into something creative and fun. As a result, they are sponsoring a Custom ID Badge Lanyard Design Contest.
"There are so many talented artists out there who create beaded badge lanyards, hand-stitched lanyards, and more to make wearing a photo ID card more interesting and fashionable. We created this contest so that these artists can show off their work," says Jennifer Clancy, Marketing Manager at ID Wholesaler.
The lanyard design contest runs Monday, March 28, 2011 through Friday, May 13, 2011 and is open to anyone 18+. To register, entrants must visit http://www.IDWholesaler.com/lanyard-design-contest, complete the short registration form, and upload two images of their unique, custom lanyard designs. The lanyards can be made of any material, but they must be unique designs made by hand and be designed to wear an ID badge around the neck.
As the winner will be selected by public vote, entrants are encouraged to spread the word to family and friends or share the link above to the contest on their website or blog. One vote per day per person is allowed. The winners will be announced the week of May 15, 2011 on the official contest website and will be notified personally. Two prizes are up for grabs – 1st prize is a $300 VISA® card and 2nd prize is a $150 VISA card – and will be awarded to those with the highest numbers of public votes.
"We help organizations every day with their ID badging programs," says Clancy. "We're excited to connect with those creating unique, fashionable badge lanyards and see firsthand how wearing an ID card can be fun and personalized!"
For contest details and official rules, visit http://www.IDWholesaler.com/lanyard-design-contest. Information is also available on the contest's Facebook and Twitter pages.
About ID Wholesaler
ID Wholesaler is the largest online retailer of photo identification products, serving its clients with guaranteed lowest prices, expert advice, and free support on everything they sell. ID Wholesaler stocks a broad selection of ID card printers and systems, software, supplies, and accessories from the leading manufacturers. For more information, visit http://www.IDWholesaler.com.
# # #