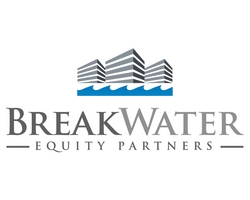 There are over $1.7 Trillion in commercial real estate loans that will be maturing by 2015, $1.1 Trillion of which will likely be under water...
San Diego, CA (PRWEB) March 28, 2011
Breakwater Equity Partners, a consulting firm specializing in commercial loan workouts, today announced the firm has surpassed $1 billion in total loan workout volume. The 21-person firm, located in San Diego, CA, has been doubling every ninety days to accommodate the growing demand for commercial loan modifications.
Breakwater Equity attributes its fast growth and success to the hands-on experience of its team, with over 180 workout assignments completed or in progress. Breakwater utilizes a diverse team of specialized experts in the fields of finance, bankruptcy, banking, real estate law, litigation management and negotiation. "It's a bittersweet success story," said Phil Jemmett, CEO of Breakwater Equity Partners. "While we are not excited about the state of the economy and the downturn in the real estate market, we are enthusiastic about the opportunity to help property owners and investors save their troubled properties and resolve their personal guarantees. All of our clients are dealing with a high level of financial and emotional pain, as the real estate collapse has destroyed years of hard work and created an uncertain future."
Breakwater has performed a wide variety of commercial loan workouts on the way to $1 billion, from single asset workouts on $1 Million loans, to multi-asset real estate portfolios exceeding $100 Million (minimum loan size is now $5 Million). The company has worked on just about every real estate asset class in a wide variety of locations across the U.S. including office buildings, industrial, retail, from strip centers to large shopping malls, multi-family residential, mixed use, master-planned communities, broken construction projects, residential and land development, golf courses, farming operations and manufacturing facilities.
"We see no immediate end to the limited availability of credit," said Armand Nicholi, CFO of Breakwater Equity. "The banking industry is not healthy right now. Every day we come across banks that are refusing to recognize the extent of their credit losses. Banks aren't coming clean with regulators, investors, or the public. The bad loans are clogging up the financial system, and unless we face up to this problem we are going to be where Japan was back in the 1990s. After the last real estate melt down, the RTC liquidated all the bad debts; it was extremely painful, but it cleaned up lender balance sheets, restored the credit markets, and quickly allowed the economy to get back on its feet. We don't seem willing to go through that process this time around, so the pain will continue. The real estate market will not return to normal conditions until credit is available on commercially-reasonable terms."
Breakwater also has been working on TIC (tenant-in-common) loan workouts and is the consulting group managing the Met Center 10 office building workout in Austin, Texas, which has been at the center of controversy over Grubb & Ellis's judgment of fraud and gross negligence in their dealings with and disclosures to TIC investment members as reported in the Wall Street Journal ("Ruling Offers a Peek Into Boom's Fallout" - Anton Troianovsky, December 22, 2010).
"According to our research there are over $1.7 Trillion in commercial real estate loans that will be maturing by 2015, $1.1 Trillion of which will likely be under water," continued Phil Jemmett. "We don't see the commercial real estate market improving significantly during the next few years. With sluggish job growth, increasing oil prices, a declining housing market, ballooning government debt, and tight credit, it seems unlikely that the commercial market will recover in the near term. As these underwater loans hit maturity, an orderly debt restructuring process is in the best interests of both borrowers and lenders. We believe commercial loan workouts are the most efficient way of resolving these issues, and an effective alternative to uncertain, costly, and lengthy bankruptcy and litigation processes."
About Breakwater Equity Partners
Breakwater Equity Partners is a privately-owned real estate consulting firm located in San Diego, CA, providing commercial loan workout strategies and negotiation services to property owners and investors throughout the U.S. The Breakwater team, consisting of experts in finance, banking, real estate and law, has worked on over 175 commercial loan workouts throughout the US, with deep experience in a wide variety of real estate classes, including office, industrial, retail, multi-family, mixed use, master-planned communities, residential and land development, golf courses, and farming operations. Breakwater also specializes in Tenant-in-Common loan workouts. For more information on Breakwater Equity Partners, please call 858-490-3630 or visit http://www.breakwaterequity.com. Read our commercial loan workout blog at http://www.breakwaterequity.com/blog.
Media Contact
Victoria Cunningham
victoria(at)breakwaterequity(dot)com
858-490-3630 x112
# # #