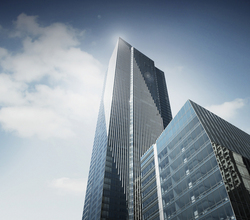 By popular and growing demand, SophiSticate Interiors created a unique interior design service catering to the needs of owners living in such High Rises.
San Francisco, CA (PRWEB) March 29, 2011
Sophie Azouaou, founder of SophiSticate Interiors, the San Francisco Bay Area premier residential design company announces the creation of the "High Rise Design Service" and its concept: "Creating Exquisite Interiors In High Rise Buildings."
Sophie Azouaou: "The trend in San Francisco is buying a slice of San Francisco's skyline, since San Francisco is a mere 7 miles by 7 miles. Therefore the only place to build is in the sky. Over a year ago, on February 14th, 2010 and by popular demand, we created a custom service around this new trend."
"This design service is tailored to the functional needs of owners who live in such High Rises. It is for high-end urban living. It defines high rise design at its best. The goal of this unique service is to enhance the beauty of the space by maximizing its features. We give an illusion of even more space via design techniques we created just for this service. We also use state of the art window coverings that will not limit or obstruct the stunning and breathtaking views most of these condominiums or penthouses have.
" The custom made furniture and accessories we design are unique, one of a kind and for our clients to enjoy for years to come. Our clients are thrilled with the outcome. They achieve the designer look they are aiming for. The exquisitely ultra modern, transitional or traditional designed space reflects who they are," Azouaou states.
For more information please visit http://www.sophisticateinteriors.com.
# # #