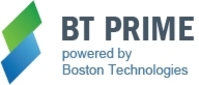 0.48 for EUR/USD, 0.85 for GBP/USD, 0.5 for USD/JPY
Boston, MA (PRWEB) March 29, 2011
After exceeding all expectations in volume over the last several months, BT Prime is pleased to announce that it has negotiated lower spreads with its price providers.   BT Prime's current account holders will immediately benefit as this new pricing has been directly passed on to them.  Spreads on dollar major pairs are even tighter than previously available, with a daily average of 0.48 for EUR/USD, 0.85 for GBP/USD, and 0.5 for USD/JPY (calculated over all ticks). Pricing has also become more competitive for crosses--GBP/JPY now averages 1.3957 and EUR/GBP 0.59.    
 
BT Prime has partnered with six different bank liquidity providers and will soon be adding two more liquidity providers to its offering.  Competitive pricing is made possible via a BBO (Best Bid/Best Offer) system powered by Boston Technologies, and our streaming prices are executable up to six million per tick.  60 currency pairs are available for trading along with a dozen CFDs, and liquidity is offered up to 12 levels deep.  In addition to serving as a liquidity source for the institutional FX space, BT Prime also provides pricing for Boston Technologies' Start Your Own Brokerage (SYOB) service.  BT Prime provides a variety of reporting tools, automated risk management features, and continued expansion of product offerings based directly on customer demand and BT Prime's focus on dynamic innovation.     
 
If you would like to benefit from this outstanding liquidity or our Start Your Own Brokerage package, our business intelligence specialists can be contacted via email at press(at)bttprime(dot)com or through our website at http://www.bttprime.com.
###