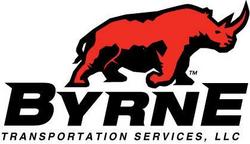 For example, to satisfy the 23 percent set-aside requirement of a $650,000 contract, the company would be required to set aside approximately $149,500
Warrenville, IL (PRWEB) March 30, 2011
The Small Business Administration makes sure qualified small businesses get their share when a government agency or a government contractor purchases goods and services.
To successfully obtain a government contact exceeding $650,000, the company has to complete set aside from small businesses at least 23 percent of the total spending for purchase of goods and services. Not reaching that 23 percent mark can mean incurring a significant fine.
One way for companies to fulfill this 23 percent requirement is transportation, says John Byrne, Vice President of Byrne Transportation Services, LLC, a veteran-owned truck transportation broker headquartered in Warrenville, IL.
John Byrne has written an article on this topic, which appears in the March 28, 2011 issue of Transport Topics.
"For example, to satisfy the 23 percent set-aside requirement of a $650,000 contract, the company would be required to set aside approximately $149,500," Byrne explains.
Byrne says transportation services legitimately qualify for recording against the 23 percent allocation for small business spending. Transportation expenditure is seldom absent from the costs of fulfilling a contact; yet, big companies and government agencies have concentrated on meeting that 23 percent requirement by purchasing manufacturing services from authorized small businesses. At times, small businesses are small providers of narrow services and products, a situation that leaves contractors weaving together teams of firms for supply and needs.
"Transportation is an industry where a company can meet the small business definition and still have the robust information systems and reporting systems that give comfort to a large contractor," says Byrne. "By keeping transportation in mind, a contractor can affect the set-aside total and keep very good control of the quality purchased from the small business."
Categories of small businesses include: veteran-owned, woman-owned, business owned by someone with a disability, businesses with a principal office in a HUBzone (historically under-utilized business area), businesses whose owners are members of socially and economically disadvantaged groups, and businesses that provide environmental products and services.
As an independent non-asset owning freight brokerage, Byrne Transportation provides customers with a range of transportation choices vetted by experience and solid relationships with some of the country's largest supply chain and freight customers and service providers. Byrne is: General Services Administration (GSA) approved; Veteran's Administration (VA) approved; Department of Defense (DOD) approved; and Global Transportation Network (GTN) qualified under the Surface Distribution and Deployment Center (SDDC) program).
###