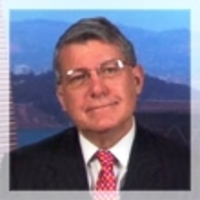 It's usually a great idea to buy when there is blood in the streets, and in the auto industry, it doesn't get any worse than this.
San Francisco, CA (PRWEB) March 30, 2011 —
Global finance expert, John Thomas, a.k.a. The Mad Hedge Fund Trader, has released his Japan Reconstruction Report. In a Fox Business interview Friday, Thomas shared some of his findings. It turns out that as destructive as the Japanese tsunami has been, it may have left some investment pearls in its wake.
"The down leg of a 'V' economy is now upon us. What lies ahead for traders and investors is how to best take advantage of the inevitable up leg that will follow," Thomas said.
For a start, despite having a debt to GDP ratio of over 200% (one of the world's highest), funding will present no impediment to Japan's recovery whatsoever, he said. The current level of interest rates, 0% at the short end and 1% at the long end, prove that there is too little borrowing going on in Japan, rather than too much.
Also, don't expect Japan to dump of any of its substantial holdings of U.S.Treasury Bonds (counted last month at $886 billion) to fund reconstruction.
"Both the government and private investors in this paper have indicated they have no intention of paring positions whatsoever," he stated.
The Bank of Japan has already stepped up to facilitate a national recovery, unleashing $186 billion in asset purchases on the first day financial markets reopened.
"That is the equivalent of an entire QE2 being dumped on the market in a single day," he said. "And we all know what that can mean for stock prices."
Obviously, Japan investment choices must be made very carefully, as there is still much that is wrong, including the world's worst demographic outlook, a grotesquely overvalued currency, and two "lost decades" behind it, he said. The idea here is to take a few precise rifle shots at the best opportunities.
Some Thomas highlights include:
Toyota (TM) – "It's usually a great idea to buy when there is blood in the streets, and in the auto industry, it doesn't get any worse than this," he said. "Toyota has become the BP of the auto industry."
Komatsu (KMTUY) – Japan's top maker of bulldozers, heavy industrial machinery, and mining and construction equipment. "The company was already running double shifts when the earthquake hit," he said. "Now, it has the greatest reconstruction project since WWII sitting on its doorstep."
Fanuc (FANUY) – The country's preeminent manufacturer of factory automation systems, numerically controlled machine tools, and industrial robots. Headquartered in Yamanashi prefecture—west of Tokyo—with minimal earthquake damage. "The ADR's trading in the US are illiquid, so it will be better to buy the domestically traded stock in Japan," he said.
As Japan's long road ahead is just beginning, some savvy investors just might see some fantastic returns along the way.
"The astute investor sits back, uses the volatility to his advantage and uses the big dips to pick up the best quality Japanese companies," he said in the Fox Business interview.
Read Thomas's full Japan Reconstruction Report here.
John Thomas has strong Japanese financial ties. In the 1970s, he moved from the U.S. to Tokyo to work for a securities company as research analyst of Japanese companies. He went on to work for seven years as the Tokyo correspondent for The Economist and the Financial Times. In 1989, he was appointed director of Swiss Bank Corporation, and was responsible for its then-vast portfolio of Japanese equity derivatives. A year later, he went on to establish the world's first dedicated international hedge fund, earning him the nickname, the Mad Hedge Fund Trader. Almost a decade later, he sold his fund to concentrate on managing his personal investments. Now, he is the Chief Global Market Strategist for financial publisher, Market Authority.
Contact: Lisa VanDyke, Market Authority
Phone: 505-922-5165
###