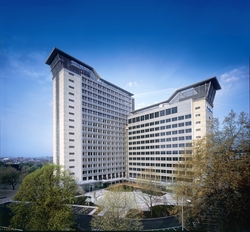 (PRWEB) March 30, 2011
Nursing Personnel is proud to announce that it has been awarded a platinum rating in the first compliance audit round of the London Regional Agency Nursing Framework. The audit was conducted in conjunction with University College London Hospitals and their appointed audit partners at Neuven Solutions Limited. The audit itself takes a vigorous and focused look at the current business practices and future plans of an organisation. The Platinum rating is the highest honor that can be bestowed by the LRANF audit process and constitutes a compliance score of 95% or higher. Nursing Personnel is proud to share this with the community of highly skilled nursing professionals that it serves.
Nursing Personnel has recently celebrated 10 years of providing specialist recruitment services to healthcare providers. Over the past 10 years, Nursing Personnel has quickly risen through the ranks of recruitment providers to become one of the largest and most respected agencies of its kind in the entire UK. The rating of Platinum by the University College London Hospitals, in this years' round of London Regional Agency Nursing Framework audits, solidifies the standing of Nursing Personnel as a top drawer provider of recruitment services.
Though Nursing Personnel has grown leaps and bounds over the past 10 years, its focus is still just as centered around helping qualified individuals find quality nursing jobs in a dynamic industry. Nursing Personnel believes that a nurse job is not just a job, but rather a way in which a selfless and caring individual can contribute to the health of a community. By providing a simple means through which nursing jobs can be found, Nursing Personnel has been able to make finding a nurse job a much simpler process. Even with all this growth, it has not been difficult for Nursing Personnel to maintain a steadfast devotion to all of the individual needs of the clients it represents.
The healthcare industry is a demanding and ever-growing industry. As such, navigating through the pitfalls that can sometimes arise whilst looking for work in this field, can be intimidating. With its knowledge of the industry, Nursing Personnel is able to provide real world logistical knowledge to healthcare professionals that are either looking for workers or looking for work. This knowledge allows Nursing Personnel to offer some of the most qualified talent at the most competitive rates in the industry.
When selecting a recruiting company for any industry, history, knowledge, and awards gained through hard scrutiny by independent bodies are important factors to consider. With all the choices on the market, it can be a daunting task. However, with this newest endorsement of the overall prowess of the Nursing Personnel model, it has again been made clear what the right choice is for discerning employers and employees.
Nursing Personnel would like to thank the auditors of the London Regional Nursing Agency Framework audit process for the opportunity to display the high level of service it provides. Nursing Personnel welcomes any invitation to openly display why it has so quickly become one of the largest healthcare recruitment providers in the UK.
###