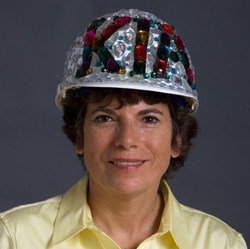 "Homeowners can easily educate themselves for free via state websites that contain information about contractor licensing and insurance," says Kia Ricchi.
Orlando, FL (PRWEB) March 31, 2011
After a long winter, many homeowners are looking forward to the warmer weather of spring—and the home improvement projects that come with milder temperatures. In today's challenging economy, however, many homeowners look for ways to save money. But they need to be careful not to cut corners that may end up costing substantially more money down the road.
Homeowner education is the best defense against the unplanned expenses that often erupt in the wake of an unscrupulous or improperly licensed contactor. The good news is that homeowners can easily educate themselves for free via state websites that contain information about contractor licensing and insurance.
"Professional licensing is a way for the government to regulate professionals that can cause harm," says Kia Ricchi, a licensed contractor and author of Avoiding the Con in Construction. In her book, Ricchi stresses the importance of using state websites. She teaches homeowners how to use these sites to find vital information about prospective contractors' conduct and character. Ricchi also recommends working closely with the local building department and having the contractor pull a permit for the work directly. "A building permit is important because it helps ensure that the work is code compliant and that the contractor is licensed and insured as required by the state. Beware of the contractor who asks you to pull a permit yourself," says Ricchi.
Ricchi and her book are fonts of information for homeowners who, without education about the contracting process, might easily fall prey to unsavory contractors who "seem" competent and professional. From the Library Journal's review of Avoiding the Con in Construction: "In this extremely useful book, Ricchi, a Florida building contractor, introduces homeowners to construction contracting in understandable language. She discusses how to avoid common pitfalls and survive the entire process. The purpose here is not to defame contractors but to make readers knowledgeable customers. Planning, pricing, and many other important factors are neatly explained. This specialized book is highly recommended."
Greg Crow, former president and current chair of the National Association of State Contractor Licensing Publications, says: "In construction, tools are essential. This book is a beneficial tool for both the homeowner and contractor." Douglas Harvey, executive director of Building Officials Association of Florida, called Avoiding the Con in Construction "An informative and important book that every property owner should read before taking on a construction project."
Avoiding the Con in Construction won the 2010 Indie Excellence award and the Independent Publisher's "Living Now" award. The book retails for $19.95 and can be purchased through bookstores, Amazon.com, and http://www.TheContractress.com.
# # #