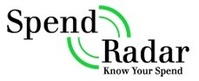 "Cindy brings a wealth of experience and knowledge to her role," said Rod True, COO of Spend Radar. "Her contributions to Spend Radar have led to significant growth and we are pleased to present her with this opopportunity."
Chicago, IL (PRWEB) March 31, 2011
With rapid growth and expansion, Cindy Barlow has been promoted to Senior Vice President of Sales and Marketing.
Cindy joined the company in January, 2010 as Vice President of Sales and has been instrumental in growing the direct sales channel. Her success was further validated in February 2011 when she was awarded the prestigious Supply & Demand Chain Executive 2011 'Pro to Know' Award. Cindy will oversee all direct and channel sales as well as marketing activities and will be responsible for increasing the company's global customer base and revenues.
"Cindy brings a wealth of experience and knowledge to her role," said Rod True, COO of Spend Radar. "Her contributions to Spend Radar and the tangible successes of our customers have led to significant growth and we are pleased to present her with this opportunity."
Cindy frequently posts to the Spend Radar blog regarding her insights and experience with spend analysis and spend management. To subscribe to the Spend Radar blog, SpendZen, go to http://www.spendradar.com/blog.
About Spend Radar:
Spend Radar is a leading software technology company focused solely on conquering the challenges of spend analysis and spend management. Spend Radar was founded to overcome many of the challenges that previous generation spend analysis and data classification solutions fail to address in a complete or optimal way. Our entire focus is to help any organization working with spend or supplier-related data to take action more quickly and effectively, significantly reducing the time spent to create actionable analysis. By enabling organizations to gather and structure complicated, distributed and diverse sets of information in a completely new manner, Spend Radar sets a new standard for data management, and Spend Radar customers achieve greater savings faster as a result.
# # #