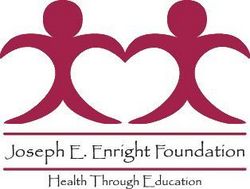 We need to do a better job of educating people about the importance of sun safety and the prevention of melanoma and other skin cancers. William Madsen, Executive Director
Summit, NJ (PRWEB) March 31, 2011
The newest contest on YouTube is from The Joseph E. Enright Foundation encouraging Middle and High School students living in Essex, Middlesex, Morris, and Union Counties to create a video clip about their own, a relative or friend's experience with melanoma or skin cancer. Alternatively, the video may address skin cancer awareness and prevention or sun safety.
First prize is $1,000; 2nd prize $500; and 3rd prize is $250.
The winning videos will be featured on the foundation's website throughout the year
For complete information and an application, please go to the foundation website.
The Joseph E. Enright Foundation (JEEF) is dedicated to the memory of Joseph E. Enright, MD—loving husband and father, loyal friend and caring physician. Dr. Enright, an exceptional man to all who knew him, lost his battle with malignant melanoma in 1996 at the age of 37. The foundation was founded in 1999 by his colleagues, a group of physicians and administrators at the Summit Medical Group, to foster increased awareness of melanoma in our community and to support students entering health care study programs.
JEEF serves Central to Northern New Jersey by providing sun safety workshops to the general public, an annual lecture on melanoma, an online health information resource library and educational scholarships to exceptional individuals pursuing careers in the field of healthcare.
Contact:
William "Chip" Madsen, Executive Director
P: (908) 464-0277
email: wmadsen(at)josephenrightfoundation(dot)org
###