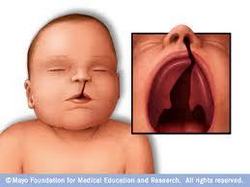 some of the first conclusive evidence that a drug could cross the placenta and cause potential harm to a fetus occurred in the 1960's when over 10,000 babies were born with missing or shruken limbs after their mothers took thalidomide
(PRWEB) March 30, 2011
On March 29, 2011 the Wall Street Journal covered the growing concern surrounding birth defects related to drugs taken by women during pregnancy (Can Mom's Medicine Hurt the Baby, March 29, 2011, Wall Street Journal). The article was spurred by the fact that in early March, the FDA released a MedAlert Safety Update regarding the pregnancy category classification of the popular migraine drug Topamax (also known as Topiragen or topiramate). (Topamax (topiramate): Label Change - Risk For Development of Cleft Lip and/or Cleft Palate in Newborns, March 4, 2011, FDA.gov).
In February of 2011, the FDA also announced that certain antipsychotic drugs including Haldol, Zyprexa, Seroquel and Abilify, among others, could cause withdrawal symptoms such as agitation and difficulty breathing and feeding in newborns if the baby is exposed to any of these drugs en utero. (Antipsychotic Drugs Used During Pregnancy Could Harm Newborn, FDA.gov).
As the WSJ notes, some of the first conclusive evidence that a drug could cross the placenta and cause potential harm to a fetus occurred in the 1960's when over 10,000 babies were born with missing or shrunken limbs after their mothers took thalidomide, a morning-sickness drug and sleep aid. (Can Mom's Medicine Hurt the Baby, March 29, 2011, Wall Street Journal)
The recent Topamax announcement surrounds reports by the North American Antiepileptic Drug (NAAED) Pregnancy Registry suggesting that oral deformities such as cleft lip and cleft palate may be linked to the use of Topamax during pregnancy. Specifically, the NAAED cites that the existence of major malformations was 3.8% in the topiramate-exposed group of infants versus 1.3% in the unexposed reference group. The prevalence of cleft lip was 0.69% versus the expected rate of .07% in the normal population. (Herndandez-Diaz, S., Mittendorf, R., Holmes L.B. Comparative Safety of Topiramate During Pregnancy. Birth Defects Research (Part A); 88:408 (2010).)
The NAAED Pregnancy Registry was established in 1997 by Massachusetts General Hospital to study the safety of anticonvulsant drugs taken during pregnancy.
The FDA has encouraged the creation of such pregnancy registries as a responsible way to study and report on birth defects from anticonvulsants and other medication. Some of the difficulties in understanding birth defects from drugs such as Topamax lie in the fact that it is not considered ethical to include pregnant women or unborn children in clinical drug trials.
As a result, the labels on a large number of medications have next to no information about the potential harm they may cause to a mother or a fetus. A label may advise a women to seek the consult of her doctor, however, many of these physicians are often baffled since conclusive data on safety in pregnancy does not exist for so many prescription drugs.(Can Mom's Medicine Hurt the Baby, March 29, 2011, Wall Street Journal)
However, despite the fact that drugs are not tested on pregnant women, millions of these women take medications each year. The WSJ article reports that as many as 60% of women take at least one prescription drug during their pregnancy, and on average, women use three to five. (Can Mom's Medicine Hurt the Baby, March 29, 2011, Wall Street Journal)
The birth defects allegedly linked to Topamax - cleft palate and cleft lip, are known as oral-facial clefts. The severity of potential cleft palate from Topamax ranges from a small gap in the lip to a gaping hole in the roof of the mouth. Cleft palate can affect the hard or soft palates of the mouth and often require numerous surgeries to repair the condition. Children with cleft palate often require special feeding bottles or tubes to get proper nutrition and may be outfitted with an artificial palate prior to surgery. These children are especially prone to chronic ear infections as excess fluid from the mouth drains into the ear canal.
Oral-facial clefts such as cleft palate occur very early in the stages of fetal development. The tissues which will become the lip fuse around 5 - 6 weeks of development, where the palate forms around 7 weeks.
Many of the concerns about the birth defects of Topamax and other anticonvulsant drugs is the fact that the alleged birth defects occur during this early stage of fetal development. During this time many women are not even aware that they are pregnant yet and they may unwittingly be taking the drug without knowing the potential damage it could be causing.
Women or families seeking more information about the alleged birth risks of Topamax are encouraged to visit the online resource of TopamaxBirthInjury.com. Topamax Birth Injury Resources offers a free, no-obligation claim review form which families can submit to a qualified Topamax attorney to review their injuries for a potential Topamax lawsuit.
###