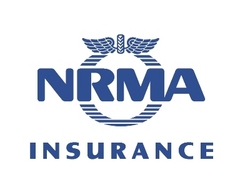 per cent admitted to updating their status or tweeting while driving
(PRWEB) March 31, 2011
With almost half of NSW drivers admitting to using their mobile phone while driving, NRMA Car Insurance is calling for drivers to focus on the road while they're at the wheel*.
In a survey of 500 NSW drivers, almost 10 per cent admitted to updating their status or tweeting while driving, putting themselves at higher risk of a collision.
NRMA Car Insurance spokesperson Rob Cory said the research was concerning given drivers should only be focused on their driving and the other cars around them while they're on the road.
'Past research has also shown us that drivers get up to a number of tasks as well as driving including eating, drinking coffee and tea, arguing with a passenger and some even confessed to taking care of their personal grooming while at the wheel**.
'Drivers put themselves at increased risk of a collision when they attempt to combine driving with another task. We urge drivers who need to make a call or send a message to pull over before using their phone,' said Mr Cory.
NSW drivers should be reminded, it's illegal to drive a vehicle while using a hand-held mobile phone. The penalty is a significant fine and three demerit points***.
'NSW drivers who use their mobile phone while driving, also acknowledged that they're doing this more now than they did a year ago, showing that our appetite to always be mobile and accessible is growing.
'Losing focus while behind the wheel, even if it's only for a split second, may cause the worst to happen.
'We want to urge all NSW drivers to be alert on the roads and if you need to do something, we suggest you pull over,' said Mr Cory.
*Based on Pure Profile Research, February 2011
**Based on Pure Profile Research, February 2010
***rta.nsw.gov.au
NRMA Insurance is a leading insurance provider, offering Car Insurance, Home Insurance, Motorcycle Insurance, Travel Insurance, Business Insurance, Boat Insurance, Health Insurance and Caravan Insurance in NSW.
###