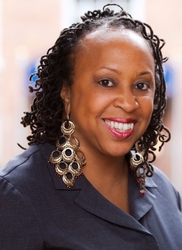 Washington, DC (PRWEB) March 31, 2011
Interior designer Sherry Burton Ways of Kreative Ways, LLC, has been selected as one of the Top 100 Designers in the Washington, DC, region by Home & Design Magazine. Five of her designs are featured in the Home & Design Portfolio for 2011. Ways' designs have also been has been featured in DC Luxury Magazine, the Washington Post and Washington's WUSA-TV Channel 9.
With a studio at 1341 H Street NE in Washington, Ways focuses on designing interiors that promote health and well-being, using principles of color therapy, Feng Shui and eco-friendly design. She also helps clients with real estate staging, accessorizing and special events decorating.
In addition to residential and commercial design services, Ways provides her clients with originally commissioned fine art, sculpture, furniture, accent pieces and accessories not available to the general public. She presents workshops and seminars on environmentally-friendly decorating and Feng Shui in the Baltimore-Washington area.
Three Workshops on Feng Shui
On April 20, Ways will offer a free introductory workshop on Feng Shui at the Watha T. Daniel-Shaw Neighborhood Library in Washington. She has scheduled two additional workshops April: at the Center for Green Urbanism in Washington on April 2 and at the Imagine Wellness and Yoga Center in Bowie, MD. on April 30. You can register online .
On May 15, Ways will make a special appearance at Critique Boutique at the National Harbor from 2 to 6 p.m. She will show the dressing room she designed for this high-end clothing boutique and sign copies of the Home & Design Portfolio.
About Sherry Ways
Sherry Ways started her design firm, Kreative Ways & Solutions, LLC, in 2004. Ways earned a BS and a Master's Degree with additional training in Interior Design from the Maryland Institute College of Art and the American Feng Shui Institute. She holds a Certificate in Certified Color Therapy through the International Certified Aromatherapy Institute and has recently become a Certified Interior Environment Coach through the DeGangi Group.
Ways is a Feng Shui Adjunct Professor in the Interior Design Program at Catonsville Community College in Catonsville, Maryland. She is also a contributing writer for the national lifestyle magazine,How We Live.
In 2008, Ways co-hosted an Internet Radio Show, "Inside Design," which drew guests from across the country, including Kim Myles, host of the HGTV show "Myles of Style; Keith Ware, vice president of Eco-Green Living in Washington, D.C.; Dana Tucker, publisher and editor of "How We Live," an African American lifestyle magazine; and Leatrice Eiseman, author, international color expert, executive director of the Pantone Institute and director of the Eiseman Center for Color Information and Training. Ways studied with Eiseman.
For more information on Sherry Ways, visit http://www.kreativeways.com or call 1-888-280-8318.
###