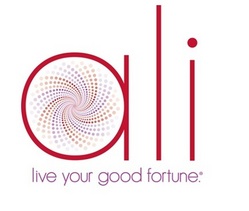 "Being invited to participate in this show changed my life," Brown says. "I mentor women business owners every day, but I knew this would be a completely different experience, so I said yes."
Los Angeles, CA (PRWEB) March 30, 2011
Ali International (http://www.AliBrown.com), provider of education, resources, and community for women who want to start or grow their own business, officially announced that CEO and founder Ali Brown will be featured on the season finale of ABC's Secret Millionaire -- a hit one-hour primetime series that follows six of America's most successful entrepreneurs as they spend a week in the country's poorest areas, ultimately gifting underserved members of the community with a generous personal donation.
In the emotional Secret Millionaire season finale (airing Sunday, April 10 at 8pm on ABC), millionaire entrepreneur Ali Brown abandons her luxurious lifestyle and California beachside home to live and volunteer among the homeless in the gritty surf town of Venice Beach, Calif. While there, Ali will search her heart to find people and causes in need that are trying to make a difference in their community. "Being invited to participate in this show changed my life," Brown says. "I mentor women business owners every day, but I knew this would be a completely different experience, so I said yes."
"I lived in poverty and survived on welfare wages. I met and worked with some of the most resilient, giving, and truly beautiful people in the world—and they were only a few miles down the street from me," she says. "I am still working with three of the amazing organizations today, and am now making room in my own life to do a lot more service work. Filming Secret Millionaire caused me to step back and look at how I can give more EVERY day, and I think it will do the same for those who watch it."
Each episode of Secret Millionaire (based on the hit UK television series of the same name) follows one of America's most successful business owners for one week as they leave behind their comfortable lifestyles and luxuries, and conceal their true identities to go live and volunteer in some of the most impoverished and dangerous neighborhoods in the country. Their mission is to discover those individuals who selflessly sacrifice to help their communities, and ultimately give them a helping hand. Throughout this incredible, life-changing experience, each Secret Millionaire attempts to remain undiscovered, coming face to face with extraordinary people who battle the odds, every day of their life.
On the final day, in an emotional and dramatic climax, each Secret Millionaire reveals their true identity, and offers a generous donation. They walk away from the experience with their lives forever changed, deeply motivated to encourage others to keep giving back.
About Ali Brown and Ali International
Ali Brown is fast becoming regarded as the voice for women's entrepreneurial success. After launching her first business from her tiny New York City studio apartment in 1999, she has grown it into what is today Ali International, a multimillion-dollar enterprise that ranked in 2009's Inc. 500 list of fastest growing private companies in the nation.
Brown is the inspirational driving force behind a rapidly expanding multimillion-dollar empire that includes her Millionaire Protégé Club® and SHINE, her annual conference for women entrepreneurs. Ali has been featured as a business expert in The New York Post, Investor's Business Daily, and on TV, including Fox Business Network, ABC News Now, E!, and news and morning shows around the country. Ali will appear on the season finale of ABC's Secret Millionaire show, Sunday, April 10, 2011.
Ali was named one of 2010's Enterprising Women of the Year and was named one of Ernst & Young's Winning Women for 2010.
While her accolades are numerous, it's Ali's personal work with women around the world that drives her success. She designed her Millionaire Protégé Club® to be the world's premiere coaching club for those who would like to grow their businesses, or those who are ready to leave corporate jobs and become entrepreneurs. And, Brown's annual live event SHINE (November 2-5, 2011 in Dallas, Texas) is designed to inspire entrepreneurs to thrive no matter what state the economy is in. Brown provides handson exercises and mentoring at each of her events, where she has interviewed numerous inspiring women, including maternity-wear designer Liz Lange, real estate mogul and star of ABC's Shark Tank Barbara Corcoran, Baby Einstein® founder Julie Clark, best-selling author of Sex and the City Candace Bushnell, and Academy Award® winning actress Marlee Matlin.
Ali provides business and success advice and resources to nearly 50,000 members around the world via her offerings at http://www.AliBrown.com.
TO ARRANGE INTERVIEWS OR TV APPEARANCES CONTACT:
Shannon Donnelly, Levine Communications Office – 310-300-0950 x245
SDonnelly(at)LCOonline(dot)com
###