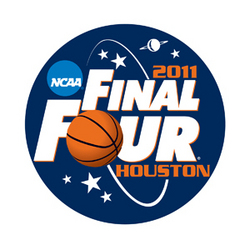 We can only hope that the Final Four games are as exciting as the official day that started off Man Cave season
Allentown, PA (PRWEB) March 31, 2011
Final Four Saturday brings an end to the hibernation period that many men go through each winter. It's been over 4 months since owners officially started Man Cave season by retreating to the Man Cave on Black Friday and raising a mug of beer or firing up a cigar for a day of celebration. Man Cave season comes to an end on Final Four Saturday and ManCaveDay.com will celebrate the day by streaming a Final Four Party live on their website. ManCaveDay.com will begin broadcasting as the first game tips off on Saturday, April 2nd.
On the day after Thanksgiving, men declared the end of outdoor activities as most of the country is too cold for playing golf, riding the motorcycle, or fishing on the boat. It's was time to bring outdoor hobbies inside, for most men that means time in the Man Cave playing poker, throwing darts, shooting pool, playing video games, or watching sports with the guys. Even the President of the United States participated on Man Cave Day, but was injured during a pickup basketball game in the White House Man Cave. I'm sure this game was strategically planned on Black Friday as Mr. Obama knew that his girls would probably be out shopping with the First Lady. Not many of us have a basketball court in our caves, so we settle for the typical pool table, recliner, and flat screen.
One could argue that the unofficial start of Man Cave season is the first Sunday of the NFL season when there is 10 hours of football on TV. The only problem is that you have to make a choice between the NFL, golfing, biking, fishing, or even cutting the lawn because the weather is still nice enough to do these activities in early September. That's why the day after Thanksgiving is the perfect day to official kickoff Man Cave season. For the guys outside of Southern California and Florida, there is no competition for the Man Cave in late November. Besides, it's Black Friday when most people have the day off and there should be plenty leftovers from Thanksgiving.
The inaugural Man Cave Day was full of action packed college football games that featured the newly crowned National Champs Auburn Tigers vs. Alabama Crimson Tide (Defending Champs). This turned out to be the game of the year, but only to be followed by the thrilling Boise State vs. Nevada game play later that night along with NBA, NHL, and NCAA hoops action. The founder of Man Cave Day will be streaming his Final Four party live online at http://www.mancaveday .com to celebrate the end of Man Cave season. "We can only hope that the Final Four games are as exciting as the official day that started off the season", says Ron Thomas, owner of ManCaveDay.com.
###