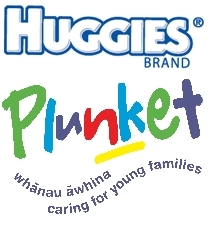 Newborns might have only a little voice but their place in our world is huge. This initiative is a good way to celebrate them
(PRWEB) March 31, 2011
Every Wednesday from 6th April, for 14 weeks, Huggies is offering Kiwi parents the chance to debut their newborns on national TV during the first ad break in Shortland Street.
Each week a photomontage of a new set of eight kiwi newborns will debut on air in a series of specially made TV ads. The ads which will total 14 – one for each week of the campaign - represent the 14 years the Huggies brand has sponsored Plunket.
From today, proud parents can upload a photo and post a comment about the moment they met their newborn baby. The 100+ babies whose photographs receive the most 'likes' starting 21st March will go on to make their first television appearance in the new TV ads.
The TV ads will air at the same time each week so that all the family - mum, dad, sisters, brothers, grandparents, neighbours, friends and their Plunket nurse can all be there to watch.
This joint initiative between Huggies Nappies and Plunket celebrates New Zealand's littlest Kiwis using technology that is second-nature to their parents and gives parents an opportunity to introduce their newborn to New Zealand.
Around 91% of New Zealand babies¹ have some form of Internet presence, some even featuring in newborn baby photos posted on family Facebook pages just moments after they are born via mobile-uploads from the delivery suite.
The initiative also acknowledges the part Plunket plays in supporting families with young children across New Zealand. Plunket says: "The joy and promise newborn babies bring to our families and communities are immense. Newborns might have only a little voice but their place in our world is huge. This initiative is a good way to celebrate them."
Visit the Huggies New Zealand website to introduce your newborn baby.
¹ The survey from Melbourne-based AVG (reported late 2010) put New Zealand babies' digital presence second only to the United States on 92%, and ahead of Canada and Australia on 84%
BACKGROUND INFORMATION

Statistics show that about 175 kiwi babies are born every day. Of the 63,900 babies who joined the population in 2010, there were 910 sets of twins and 20 sets of triplets. Statistics New Zealand, as at December 2010
Former Prime Minister Richard John Seddon said in 1904: "Babies are our best immigrants." Plunket and Huggies believe this initiative supports that sentiment and welcomes the nation's newest arrivals with a new level of fanfare.
Kimberly-Clark New Zealand (KCNZ) is headquartered in Auckland.
The company is a global marketer of leading brands including HUGGIES® products, KLEENEX® Facial and KLEENEX® Cottonelle® , U by KOTEX® and DEPEND® range, and VIVA® paper towel.
KCNZ employees over 50 employees in NZ and operations include regional offices in Wellington and Christchurch
For more information go to the Huggies New Zealand website.
###