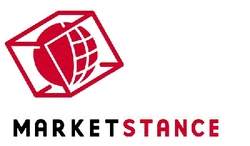 It's a real win-win-win -- for both our clients and our firms.
Middletown and Pomfret Center, CT (PRWEB) March 31, 2011
MarketStance, a leading resource for demographic data and analytical services for the U.S. insurance industry, and GeoLogix Solutions, a rapidly emerging market data and analysis firm specializing in insurance industry solutions, today announced the merger of the two companies. With the merger, Jim Hearn, CEO of GeoLogix Solutions, is returning to MarketStance to assume the position of Chief Marketing Officer for MarketStance, the position he held during his last tenure, and will be responsible for strategic business development, marketing, sales, client services and communications.
Jim said, "During my absence, MarketStance implemented transformative advancements in the capabilities of their production and new product development teams. The new products, the enhanced production capabilities and the vastly improved user interfaces for all of MarketStance's products are simply revitalizing."
"I'm very excited about what this new development means for MarketStance and our clients," said Fritz Yohn, MarketStance CEO. "Jim brings a deep understanding of the issues insurers, agents and brokers face, as well as a practical approach to designing solutions to help them address those issues. That translates into actionable tools and insights that can be effectively and quickly applied by clients. And, Jim's needs analysis discovery process combined with a solutions-focused product and sales approach, as well as his insistence on high-touch, responsive client services, will enhance what MarketStance can deliver to clients. It's a real win-win-win -- for both our clients and our firms."
The decision to join forces rather than compete was mutually agreed to after a few exploratory discussions. Coupling the solutions approach that GeoLogix used to meet the needs of agents, brokers and insurance companies with the robust production resources, delivery platforms and rich data resources of MarketStance will ensure that clients and prospective clients see increased value from any investment in MarketStance products.
The merger is effective immediately. More information is available at http://www.marketstance.com or contact Jim at 860-704-6310 or jhearn(at)marketstance(dot)com.
About MarketStance
MarketStance is the leading provider of information and analytics to the insurance industry. Our validated and tested analytic techniques provide a synchronized and impartial view of the insurance marketplace to innovative insurance professionals. The majority of the Top 25 property and casualty insurance companies in the US turn to MarketStance for actionable, accessible information.
About GeoLogix
GeoLogix Solutions LLC (http://www.geologixsolutions.com) helps insurance clients use of market intelligence to better understand the real sales opportunity available, to better align resources with that opportunity, and to improve targeting and penetration. GeoLogix Solutions is dedicated to providing the insurance industry with a suite of class-leading data, analytic services and business development products and solutions that are backed by high-touch, superior client service.
###