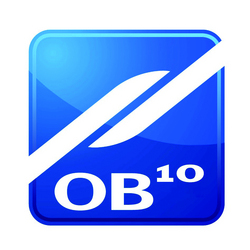 More companies are realizing the financial and environmental benefits of switching from paper to electronic invoicing.
Atlanta, GA (PRWEB) March 31, 2011
OB10 (http://www.ob10.com), the global e-Invoicing network, today announced that it has been chosen by AlwaysOn as one of the OnDemand Top 100 winners. Inclusion in the OnDemand 100 signifies leadership among peers and game-changing approaches and technologies that are likely to disrupt existing markets and entrenched players. OB10 was specifically selected by the AlwaysOn editorial team and industry experts spanning the globe based on a set of five criteria: innovation, market potential, commercialization, stakeholder value, and media buzz.
OB10 and the OnDemand Top 100 companies were honored at AlwaysOn's OnDemand event on March 28th, 2011, at Hewlett-Packard's Worldwide Headquarters in Palo Alto, CA.
This two-and-a-half-day executive event featured CEO presentations and high-level debates on how the Internet is disrupting how companies - from small businesses to large enterprises – create, store, distribute, analyze, and take advantage of their mission-critical data.
"As the digital information created by businesses continues to explode at astronomical rates, the need to store, manage, socialise, and share this information is becoming extremely challenging," says Tony Perkins, founder and editor of AlwaysOn. "By providing innovative technologies that help enterprises better compete in this new era of information complexity and move their data out into the cloud, the OnDemand 100 represents some of the highest-growth opportunities in the private company marketplace."
The OnDemand 100 winners were selected from among hundreds of other technology companies nominated by investors, bankers, journalists, and industry insiders. The AlwaysOn editorial team conducted a rigorous three-month selection process to finalize the 2011 list.
"We are pleased to have been selected as an OnDemand Top 100 winner," said Peter Watson, Senior Vice President, OB10. "As the leading global e-Invoicing network, we are very proud to be recognized for our innovation and the value we create for our customers. More companies are realizing the financial and environmental benefits of switching from paper to electronic invoicing. We pride ourselves on delivering results to our customers and will continue to play a leadership role in the continued growth of our industry."
A full list of all the OnDemand Top 100 winners can be found on the AlwaysOn website at: http://www.aonetwork.com/AOStory/Annoucing-2011-OnDemand-100-Top-Private-Companies.
LinkedIn: http://www.linkedin.com/company/22101
Twitter: http://twitter.com/#!/OB10eInvoicing
Facebook: http://on.fb.me/i6JoZr
###