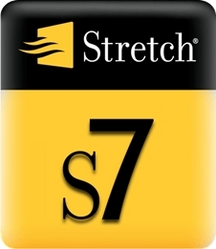 Sunnyvale, CA (PRWEB) March 31, 2011
Stretch will be demonstrating new reference designs based on its revolutionary S7000 family of software configurable processers. Reference designs to include standalone DVRs, PCIe DVR add-in cards, HDcctv cards and cameras, and high definition IP Cameras with configurable image signal processing.
When: April 6-8, 2011
Where: ISC West
Sands Convention Center
Las Vegas, California
Booth #1092
About Stretch Inc.
Stretch Inc. is delivering a family of software configurable processors, the first to embed programmable logic within the processor. Using familiar C/C++ programming tools, system developers automatically configure Stretch's off-the-shelf processors to achieve extraordinary performance, easy and rapid development, significant cost savings, and flexibility to address diverse markets and changing application needs. Stretch devices are used in video processing, machine vision, and wireless applications worldwide. For more information, visit http://www.stretchinc.com.
###