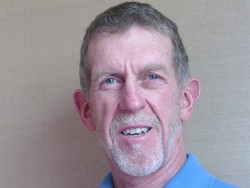 Atlanta (PRWEB) March 31, 2011
L2C, Inc., a leader in delivering advanced consumer intelligence solutions, announced today that Keith Krieger has joined the company's executive management team as vice president of analytics. Krieger, formerly a JPMorgan Chase first vice president and senior manager for consumer risk modeling, will help drive L2C innovation in predictive modeling solutions for home lending, auto finance, consumer finance, student lending and bankcard issuance.
"L2C has entered a period of rapid growth, thanks to our ability to assist lenders and service providers with new data sources and models that improve consumer assessment," said Mike Mondelli, L2C CEO. "Keith's expertise in predictive models for credit risk, fraud and marketing will help L2C create even further advanced solutions. Today, our enterprise solutions enable industry leaders to deliver products and services to more people at lower risk and with improved profit margins."
Krieger brings to L2C more than 20 years of experience in credit risk modeling and analytics with prestigious financial institutions. During his eight years as first vice president at JPMorgan Chase, he became well-known throughout the industry for innovation and leadership across all consumer credit lines of business. Krieger's earlier positions have included senior analytic and consulting roles at Citibank and Fair Isaac and Company.
"Joining L2C provides an opportunity to deliver the benefits of advanced modeling to a wider arena," said Krieger. "L2C's rapid penetration in the market and delivery of services to multiple leading institutions mean the work done here can have a profound effect on the health and growth of the financial service, telecommunications and healthcare industries, among others."
L2C also announced today that it has relocated operations to the Tower Place 200 office building in Atlanta's Buckhead district. The new address is:
L2C, Inc.
3348 Peachtree Road, NE
Tower Place 200, Suite 1400
Atlanta, GA 30326
About L2C
L2C is the nation's leading provider of advanced consumer scoring and analytics solutions. L2C leverages alternative payment and asset data to create new predictive credit, collection and marketing scores for over 260 million Americans. L2C's clients include leading institutions in the financial services, retail, healthcare, telecommunications, and media and entertainment industries. For more information regarding L2C or its products and services, please visit http://www.L2C.com or contact L2C at 404-601-3420.
###