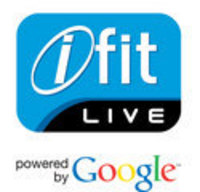 NordicTrack has given consumers an innovative way to interact with the robust features of Google Maps
(PRWeb UK) April 1, 2011
NordicTrack introduces iFit Live powered by Google Maps, the first product that merges fitness equipment and Google Maps technology. If you've always wanted to run the marathon route through New York's Central Park, hike along the Great Wall of China, or stroll Paris from Notre Dame to the Eiffel Tower without leaving the comfort of your own home, the new line of NordicTrack fitness equipment is for you.
With this new technology, you can get on your NordicTrack treadmill or elliptical at home and walk, run or hike through national parks, world-famous cities and scenic outdoor locations on special workout trails found at http://www.iFit.com. The website also has a tool that lets you draw a map anywhere in the world Google Maps has road data, and iFit will turn it into a custom workout route. The iFit Live technology leverages the Google Maps API Premier to offer map and road data to runners on their treadmills.
"NordicTrack brings the outdoor exercise experience inside, "said Tony Smith, VP, Global Merchandising for NordicTrack, "iFit Live powered by Google Maps gives consumers a completely new way to engage in fitness, stay motivated and get results."
The outdoor experience of NordicTrack is enhanced through iFit Live in two ways. First, Google maps powers the visuals with Satellite, Earth and Map views, and Street View, where available.
Next, iFit uses terrain data to automatically adjust the fitness machine's incline and decline to simulate the trail's natural topography. Some Nordic Track treadmills incline to 40% and decline to -6%, providing a dramatic range that lets you literally scale a steep peak.
A "runner" marker shows consumers their real-time progress on the Google Maps. Consumers watch on the screen of their computer or on a screen built into the product console, available on select units. Many of the new NordicTrack products are equipped with a spring-loaded shelf to make it easy to secure their laptop to their fitness equipment during a workout.
In addition to the draw-your-own map feature, the iFit.com site has a map library that currently includes workouts along the Chicago lakefront, the strip in Las Vegas, New York's Central Park and Yosemite National Parks. iFit.com will add new workouts to the map library on a frequent basis.
Using our wireless feature, all iFit workouts are downloaded, automatically, to the new NordicTrack equipment. At the conclusion of each workout, your workout results are automatically uploaded to your profile page at iFit.com. Here, you can also manage your diet and exercise information, and see a complete overview of how close you are to reaching your fitness goals.
"NordicTrack has given consumers an innovative way to interact with the robust features of Google Maps," said Daniel Chu, Product Manager, Google Enterprise. "Whether you're training to hit the trails on a vacation or want to add some new tricks to a home workout, it's a great tool for fitness buffs and amateurs alike."
ICON Health & Fitness, the parent company of NordicTrack, holds 19 patents for its iFit technology and sought out Google Maps to enhance the visual experience for its fitness consumers.
Jillian Michaels Fat Burning Workouts
Every year only a handful of people can get trained by TV's toughest trainer, Jillian Michaels at The Biggest Loser ranch, but with iFit Live, you can bring Jillian's weight loss expertise into your home. Once you're an iFit member, a new Jillian Michaels workout is sent to your fitness equipment via the iFit Live Wi-Fi connection, so you have a fresh workout every day to stay motivated.
iFit Food-and-Fitness Balance
There's no shortage of websites that help track your food intake or provide calorie and nutrition data for foods. However, the best weight loss and overall fitness results come from the perfect balance of "calories eaten vs. calories burned".
iFit.com is unique in its ability to track your food intake and then automatically adjust each workout's duration, speed and incline to ensure fitness and weight loss results.
iPhone app
To keep your fitness routine on track when you're on the go, an iPhone app for iFit Live gives you a quick way to enter daily nutrition data when eating out, an easy way for recording exercises like walking to work, skiing or yoga and displays the dashboard at iFit.com in a mobile format.
Look for "iFit Live Compatible"
iFit Live connects specially enabled fitness equipment to the iFit.com website via a consumer's home Wi-Fi router and the iFit Live Wi-Fi module. The wireless iFit is sold for £99.99 and includes a free one-year membership.
NordicTrack has enabled several fitness products with the iFit Live powered by Google Maps technology, so for more information visit http://www.nordic-track.co.uk :