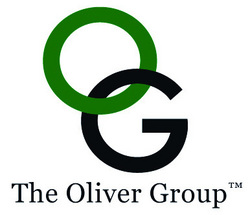 Our implemented defensible tape copy software and process allows our clients the luxury of managing the preservation of data, conversion to VTLs and seamless, cost effective approach to the copying of a few to several thousand backup tapes
Pawcatuck, CT (PRWEB) April 5, 2011
The Oliver Group's automated backup tape to automatic tape library (ATL) and/or virtual tape library (VTL) provides cost effective, efficient and defensible approach to block level copying source back up tapes to like, unlike, and virtual tape formats allowing clients the benefit of converting legacy media, quickly imaging, encrypting, exporting to newer virtual technologies and a multithreaded approach to preserving data required for compliance, business continuity and legal requests.
"Our implemented defensible tape copy software and process allows our clients the luxury of managing the preservation of data, conversion to VTLs and seamless, cost effective approach to the copying of a few to several thousand backup tapes". Dean Felicetti Co-Founder and Partner with The Oliver Group.
About The Oliver Group
The Oliver Group is an independently owned, internationally recognized leader in electronic discovery and compliance related services. TOG provides expert services in data acquisition, forensic analysis, media/tape restoration, and electronic discovery consulting and processing. Our consultative approach, flexible solutions, expert personnel, and defensible processes have led to our clients turning to us for highly complex, large volume and company critical matters. We provide our services on a global basis from our US headquarters in Connecticut and our European Union office in London. Our services provide unique value across segments and are packaged for corporations, law firms, and our channel partner network. For more than a decade, The Oliver Group has effectively managed some of the most significant litigation and compliance matters around the world.
###