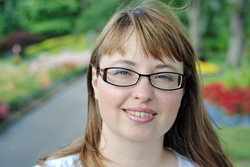 People want the results of surgery without the risks and costs. Even more importantly gastric band hypnotherapy actually works in the vast majority of cases.
(PRWEB) April 18, 2011
Mother of two Wendy Stewart, 38 from Brighton England, lost 32lbs in just two months after using the latest weight loss sensation gastric band hypnotherapy.
Gastric band hypnotherapy is an unusual new hypnotic weight loss treatment in that it aims to convince the subconscious mind that the patient has actually been under the surgeon's knife. The theory is that once a person's mind believes that they have a smaller stomach, they will subconsciously act as if this is the case. This helps them to feel satisfied with far less food than before.
Wendy dropped down from a size 16 to a size 12, and her waist dropped from 34.5 inches to a slender 30 inches in just two months after using gastric band hypnotherapy. She was initially too self conscious to actually visit a hypnotherapist, instead seeking out a reputable hypnotherapist who provided audio sessions.
"I tried some of the free samples on the HypnoBusters website." Wendy commented. "I immediately loved the soothing voice and relaxing background music. While I was on that site I found a link to the Gastric Band Hypnotherapy program. It looked interesting and different so I decided to give it a try."
"After finishing the program I felt somehow different. It's difficult to explain, but something just clicked inside my mind."
Wendy is now able to feel satisfied after eating far less food than before.
"I am now leaving portions of my meals instead of going back for second helpings. This has made a big difference as the weight is now dropping off me."
"I feel much more confident and comfortable in my own skin. I've even joined a gym, something I'd never have done before, so that I can tone up my body."
Just look around on the internet and you can find hundreds of success stories from people who have used such hypnosis programs for weight loss. The anecdotal evidence behind gastric band hypnotherapy is overwhelmingly positive.
Leading clinical hypnotherapist Jon Rhodes DHyp commented that "Gastric band hypnotherapy seems to have struck a chord amongst millions of people. I get requests for it all the time."
When asked why he thought this was the case he replied, "People want the results of surgery without the risks and costs. Even more importantly gastric band hypnosis actually works in the vast majority of cases."
"People see that it has worked for friends and relatives and so they want a part of that success too."
As well as a huge saving in money, the hypnotic procedure has several distinct advantages over the surgical equivalent. The hypnotic procedure is far safer, has no scarring, and requires no recuperation period. You don't need to miss a single day at work. It is also commonly said that the hypnotic process is a pleasant and enjoyably relaxing experience.
If you are serious about losing weight quickly and permanently, then this unusual new weight loss aid could be for you.
For more information visit http://www.gastricbandhypnotherapy.net
###