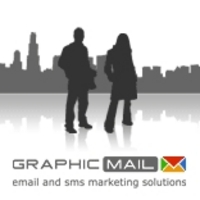 Recognition is key. Your email will be more effective when incorporated emphasize and communicate as part of an all-encompassing brand strategy.
(PRWEB) April 14, 2011
Post-recession business development has placed greater emphasis on micro-managed entrepreneurial and small business ventures. Branding has become an expensive affair, but for many such businesses, it is vital in gaining recognition in a crowded consumer-mind. With heavy-weight brand consultants equipping their clients with the most professional and most costly campaign features, it is critical for modest enterprisers to understand how best to retain and build their market share.
The challenge for small business owners operating in the present-day market is establishing a solid brand. Online marketing, integrated with social and mobile elements, provides an easily-accessible arena in which to do so. Global email marketing service provider GraphicMail gives insight into the branding benefits email marketing is providing their predominantly-small businesses client base with.
Email marketing is by far the most cost-effective online branding tool today; far less expensive to maintain than Facebook ads, PPC campaigns or websites. While social media profiles offer an affordable alternative (or complimentary tool), a Facebook page or Twitter profile does not offer the same branding possibilities and users are limited by the powers that be social networks. Email marketing integrates well within a comprehensive online strategy and can often be used to enhance and support other digital channels.
Within the current economic climate, marketers need to work harder than ever before in order to entrench their brand into the minds of buyers, which is why building a brand organically, but firmly, with the help of personalized communications and recommendations is almost obligatory.
Email can be used to drive traffic to chosen landing pages, reinforce a particular call-to-action, communicate product offerings or promotions, build loyalty-based consumer programs, or educate subscribers on industry developments. It's simple for recipients to forward or share a marketing email that they think contains valuable content, and peer recommendations are a convincing and effective marketing tactic.
The inbox is a trusted zone. Consumers are careful about handing out their contact details, and with rising spam rates this is very much so. Once an email marketer has permission to enter this personal sphere, it opens the door for brand engagement. Very often customers don't make a purchase immediately upon viewing a website or a product, however they indicate enough interest to sign up for a newsletter. These newsletters can help the brand nurture this new relationship, until the customer reaches the point where they commit commercially. It's this follow-through that can turn once-off visitors into lifelong brand devotees.
Probably one of the greatest branding benefits of email, applicable to today's market conditions, is that it gives a business top-of-mind with their customer - whether they're checking their email on the run, at home or at work, the business brand enters they're daily life. And for small businesses this can be done at an exceptionally low cost.
Barbara Ulmi, Marketing Manager at GraphicMail, suggests keeping the branding of marketing emails consistent with that of the business's site and overall brand strategy. "Recognition is key. Your email will be more effective when incorporated, emphasized and communicated as part of an all-encompassing brand strategy."
GraphicMail's market assessment indicates that 82% of their US-based clients are, in fact, small businesses.
###