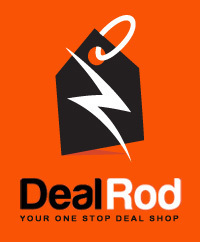 "We have explored different opportunities to partner with other websites and we felt that this was a good fit for us right now. We are excited about our future with Frequent Browser and look forward to offering our visitors a reward for their loyalty"
Chicago, IL (PRWEB) April 13, 2011
DealRod.com announced today in Chicago that it will be joining forces with Frequent Browser, a company that rewards subscribers for frequent visits to its partners' websites. DealRod.com specializes in collecting all of Chicago's daily deals and packaging them in one e-mail per day that is personalized for each subscriber's wants. Frequent Browser allows their subscribers to "earn points" when visiting their partners' websites.
DealRod sees this partnership as a tool to bring on new users and enhance the loyalty of their current customers.
"We have explored different opportunities to partner with other websites and we felt that this was a good fit for us right now. We are excited about our future with Frequent Browser and look forward to offering our visitors a reward for their loyalty," said Joseph Root, Founder of DealRod.com. A small emblem will appear on screen for Frequent Browser members showing that they have earned points when visiting DealRod.com.
Mr. Root also noted that part of the intrigue was that Frequent Browser provides an incentive for its customers to use DealRod.com when shopping for daily deals: "We like the fact that Frequent Browser can reward our customer without changing or interfering with our product. It is a great new feature that Frequent Browser's subscribers can utilize. It really was a no-brainer for us."
About DealRod
DealRod.com strives to create a seamless experience for the daily deal buyer. DealRod works with the best daily deal providers in Chicago, such as Groupon, BuyWithMe and Gilt City, to bring you only the best daily deals. DealRod categorizes the deals so subscribers are able to search online for the types of deal they want or subscribe to a daily email that is tailored to their preferences.
# # #