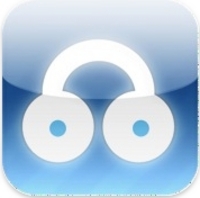 "Social Internet Radio is exciting because it puts a face behind songs. Users can simultaneously follow their friends while growing their music experience."
Austin, TX (PRWEB) April 1, 2011
MoodMusic today released their Facebook 2.0 service that includes a Cloud Player, Global DJs, Favorites, and Global Top 100's. The Cloud Player allows for customers to navigate to and from Facebook without an interruption to their streaming music.
MoodMusic, Inc. operates social internet radio applications on various platforms. Currently, the company operates apps for iPhone and Facebook with plans to develop an Android and Windows Phone version. The free service allows users unlimited storage space for all of their songs in the cloud. "There has been a lot of action in the cloud music arena with Amazon, Apple, and Google vying for market share." Daniel McGurk
MoodMusic's unique position is that users will be free to pick from a number of smart phones on the market while still being able to access their music cloud. "Other companies are locking in their customers to only a single device manufacturer. In this day and age, people switch phones and service providers regularly. MoodMusic lessons that burden by allowing customers to take their music cloud where they go." Ryan Pierce
A new feature within the Facebook 2.0 application is Global DJs. MoodMusic manages the current Featured DJs but is making the Global DJs section open source. This means that anyone in the world can become a MoodMusic DJ. The company has created an email address for potential DJs and will be picked based on location, # of songs, and # of followers. That email address is djs(at)moodmusic(dot)biz.
MoodMusic, Inc. has been working in collaboration with N-VisionIT Interactive from Ottawa, Canada and is excited to announce the addition of PlexiPixel from Seattle, Wash. to the team.
Stay tuned for more developments from MoodMusic, Inc.
MoodMusic, Express Yourself.
###