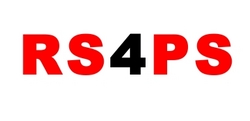 - "Education being a cornerstone in our society, we at the Roger Smith Hotel feel we can make a contribution", said Mr. James Knowles, CEO and President of the Roger Smith Hotel.
New York City (PRWEB) April 1, 2011
The Roger Smith Hotel is proud to present: roger smith for public schools - RS4PS; an innovative program to help hard working NYC Public School Parent Teachers Associations in their efforts to improve our schools.
rogersmithhotel
501 Lexington Avenue
New York, NY 10017
rogersmithlife.com
The RS4PS is a natural step in the Roger Smith Hotel's corporate social responsibility undertakings.
Said Mr. Knowles: "I personally and the hotel are firm believers in art as a foundation for young people's growth. Realizing that art programs are the first to be cut in difficult times, RS4PS is a way to be involved in a cause close to our hearts. Needless to say the RS4PS initiative also aims to support other essential parts of public education such as the need for assistant teachers, sports, music and much more."
Within the framework of the RS4PS program, the Roger Smith Hotel will donate event space and event planning support for PTA's in Fundraising and Networking events. All food and beverage will be provided by the Roger Smith Hotel without mark up.
A typical RS4PS event is a 3 hour food and beverage tasting held in one of the hotels 5 event spaces.
First event is schedule for May 12th 6-9pm. For anybody who would like to attend this event please go to http://www.rs4ps.eventbrite.com
If you would like to participate, donate or in any other way be involved please email Ulrika(at)rogersmith(dot)com
Contact: Ulrika Bengtsson
Director Food and Beverage
Phone 917 499 1836
Fax 212 838 2108
Ulrika(at)rogersmith(dot)com
Rogersmithlife.com
Facebook page: Rs4ps
# # #