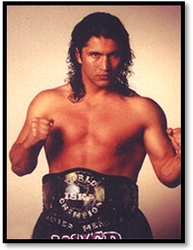 We are pleased to open another major sports that offers what today's serious athlete wants in a gym, the best trainers, the best equipment, and now, the best healthcare specifically tailored to an athlete's needs.
San Jose, CA (PRWEB) April 2, 2011
AKA Gym, one of the world's most prolific training facilities for champion Mixed Martial Arts (MMA) fighters, today announced the grand opening of its third San Jose location. Scheduled for Sunday, April 3rd from 10 am to 5 pm at 7012 Realm Drive, multiple celebrity athletes will attend the event to draw attention to the gym's unique offering. Representing a major expansion, the newest member of the AKA family is setting a new standard in the fitness industry by combining top of the line training expertise, first rate equipment facilities and innovative healthcare methodologies at the same site to maximize the level of physical performance for athletes from all walks of life.
"We are looking forward to offering our personalized training methodology that has produced dozens of world champions in the Mixed Martial Arts field to other sports in order to help these competitors succeed at these same high levels," said Javier Mendez, AKA owner and two-time world kickboxing champion. "We are pleased to be able to open up another major sports center for the community that offers what today's serious athlete wants in a gym, the best trainers, the best equipment, and now, the best healthcare specifically tailored to an athlete's needs."
AKA has taken the unusual step of incorporating a chiropractic, functional medicine and myofascial treatment clinic, the Spectrum Health Center, within the new gym to offer the ultimate fitness experience to its members to ensure today's serious athlete can deliver their most powerful sports performance in competition at all levels.
"By combining Spectrum Health's sports medicine research and innovative treatment methodologies and protocols with AKA's proven sports performance training, we can help each individual achieve a state of optimal athletic performance on a consistent basis," said Manny Camara, co-founder of Spectrum Health Center. "It's great to partner with a visionary like Javier that can foresee the power of an integrated approach to performance enhancement."
In fact, several of the celebrity athletes have already experienced the benefits of this exceptional blend of physical fitness including Cain Velasquez the current heavyweight MMA champion, Herschel Walker, legendary football player, Heisman Trophy winner and new MMA star, and Santa Cruz native Luke Rockhold, a Strikeforce MMA fighter with an impressive 7-1 overall record.
All three of these fighters will be present at the Gym's grand opening to offer advice, autographs, and their unique insights to attendees. In addition, an entire roster of MMA personalities will also be present such as Cung Le, MMA fighter and movie personality predicted to be the next Jackie Chan, Daniel Cormier, two-time Olympian and other noted MMA fighter personalities such as Jon Fitch, Mike Swick and Josh Thomson. In addition, master David Camarillo, creator of Guerrilla Jiu-Jitsu, will be teaching a live seminar at the event. Concurrently, there will be physical fitness demonstrations as well as displays of the unusual healthcare solutions being offered including Chiropractic Biomechanical and Neurological Assessments, Hyperbaric Mild Oxygen Therapy, Functional Movement screenings, Interactive Metronome Therapy, Whole Body Vibration Therapy, Functional Medicine and Nutrition and Spider Tech Kinesiology Taping.
The day's agenda is as follows:
10:00 am GRAND OPENING Officially Begins
10:15 am Free Healthcare & Fitness Demonstrations Begin
Hyperbaric Mild Oxygen Therapy
Metronome Therapy
Functional Movement Assessments
Chiropractic Biomechanical & Neurological Assessments
Functional Medicine & Nutrition
Vibration & Percussion Massage
11:00 am OFFICIAL RIBBON CUTTING CEREMONY
Ash Kalra, City Councilmember District 2: Conducts Ribbon Cutting Ceremony
AKA founder Javier Mendez: Welcome To Guests & Media
Spectrum Health Center co-founder Manny Camara: Welcome To Guests & Media
11:45 am First Door Prize Drawing
Prizes to include signed T-shirts, hats and other apparel
12:00 - Noon Live Question and Answer Session w/ MMA world heavyweight champion Cain Velasquez and legendary football player and MMA star Herschel Walker
12:30 – 3:00 Autograph sessions with MMA stars Cain Velasquez, Herschel Walker, Jon Fitch, Luke Rockhold, Cung Le, Mike Swick , Daniel Cormier and others
3:00 – 5:00 pm Dave Camarillo Jiu-Jitsu Tournament
5:00 pm Grand Opening Ending Ceremony
Several healthcare product companies have stepped up to endorse AKA's complete healthcare philosophy for athletes by providing product samples to the day's attendees. These include Detour Protein Bars, a whey-based protein bar which contains all the essential amino acids for muscle recovery and repair, Journey Protein Bars, the only line of savory flavored (not sweet) nutrition bars on the market, Sunny Sleevze which provide instant, chemical free sun protection that blocks 90 percent of the Sun's UV rays, Nordic Naturals Fish Oil supplements that surpass international pharmaceutical standards with a great taste, and JustSkye nontoxic and eco-friendly scented packages for gym bags and locker rooms that make the AKA experience fresh and memorable for all the right reasons.
In addition, SHOOTMedia will be wrapping up the filming of an AKA documentary during the Grand Opening for its dedicated video channel on Yahoo! Sports and Canada's "The Fight Network." SHOOTMedia's unique brand of video content (TheSHOOT!) is creating a buzz within the MMA world, giving fans an unprecedented "behind the scenes" look into the lives of their favorite fighters.
About AKA
Founded by Javier Mendez, a two time kickboxing world champion and martial arts competitor for more than 30 years, the AKA Gym is considered to be one of the world's most prolific and successful sports centers to produce multiple Mixed Martial Art (MMA) world champions. The AKA's three locations in San Jose and its two AKA-branded affiliates run by MMA fighters Cung Le and Josh Koscheck are run with the commitment, passion and dedication needed to inspire members to be the best athletes in their chosen field. Significantly different from today's run of the mill cookie-cutter gym, AKA has taken the unusual step of incorporating a start-of-the-art healthcare center at its South San Jose gym to help serious athletes in a variety of sports deliver the highest level of competitive physical performance possible. Contact us at http://www.akakickbox.com.
About Spectrum Health Center
Founded in 1999 by Dr. Michelle Del Bene, D.C. and Manny Camara, Soft Tissue Specialist, Spectrum Health Center provides the most innovative performance-enhancing and wellness services to its well-established patient base in order to restore each individual to ultimate health while enabling top of the line performance for elite athletes. Offering chiropractic care, myofascial release, rehabilitative therapy, functional medicine and nutrition, Spectrum Health Center uses a comprehensive approach to health to ensure each patient receives the personalized attention necessary to treat their individual situation. The clinic's services are supplemented with a wide range of physical modalities such as Class IV Laser Therapy, Whole Body Vibration and Hyperbaric Mild Oxygen Therapy to provide the body with the stimulus needed to heal and recover from overuse or injury at a much faster rate than normal. Spectrum Health Center's medical device company, MyoTechnology, builds and produces many of these innovative healthcare devices in order to maximize vitality, functionality and the return of optimal health. Come visit us at http://www.spectrumhealthcenter.com
###