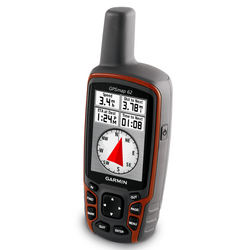 The 62 series models are some of the best handheld units available today (GPS TrackLog Review)
(PRWeb UK) April 1, 2011
Above and Beyond's 'Favourite Walks' competition to win a Garmin 62s GPS Unit should grab a lot of attention from outdoor enthusiasts, as it's a prize worth having.
Over the past 10 years, GPS units have become the 'must-have' technology for all types of outdoor pursuits. Alongside walkers, climbers and mountain bikers, there are even new outdoor activities such as geocaching that essentially rely on the use of GPS units.
However, GPS units remain relatively expensive, even in a field of activities where a decent jacket costs upwards of £250! It's no surprise then that the online outdoor navigation specialists, Above & Beyond, thought that a competition to win a £555 GPS unit, complete with full UK mapping, might attract a bit of attention.
The competition is free to enter and the online entry form can be found at aboveandbeyond.co.uk, the company's website.
Apparently, the winner will be chosen based on their answer to the question 'What is your favourite hill walk and why?'
Darren Smith from Above & Beyond says that he expects some creative answers; "it really doesn't matter if someone's favourite walk is a stroll alongside Derwentwater or a wilderness route across the Pyrenees, it's how they describe what it means to them that really interests us". Now in full flow, Darren adds, "Above & Beyond is a specialist compared to the big outdoor brands. We focus mostly on outdoor navigation products because we've used them as enthusiasts for years, and know them inside-out. That's why we want to know how people feel about their favourite walk, rather than just ask them a question like, 'what's the highest peak in the UK?'".
Even though the competition has only just started, some advance notices on Twitter have got the outdoor community talking, perhaps because outdoor retailers don't run too many online competitions (especially niche websites) but mostly because the unit in question is the Garmin 62s UK bundle, the latest Garmin unit that only hit the market last year – not only is it a highly-regarded GPS, it comes with the full UK 1:50,000 Discoverer map that takes the value of this prize to £550.
The Garmin 62s is a fully waterproof unit with a ruggedized body. It incorporates a host of specialist features including support for paperless geocaching, a 3-axis electronic compass, gloved-hand use and very powerful reception capabilities.
This is the first proper competition that the outdoor company has run, but Darren doesn't expect it to be the last; "It's a substantial prize for a family run business like ours to offer, but we have a lot of very loyal customers who will all get the chance to enter and we hope to attract new customers with a similar love for the outdoors! There's absolutely no purchase necessary and everyone has an equal chance of winning – we're not looking for the next literary genius – just a collection of thoughts featuring individuals' personal experiences of their favourite walk".
Above & Beyond are a specialist online outdoor equipment company that focuses on navigation products such as maps, compasses and GPS. In addition to being one of the largest OS Map suppliers in the UK, they act as approved dealers for well-known brands like Garmin, Memory Map, Silva, Gerber and Satmap, amongst a host of others.
# # #