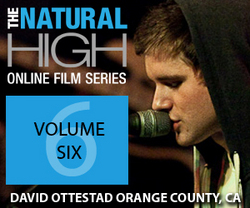 "I never saw someone's life look that chaotic and [my parents] wanted me to see what that look liked, to have that kind of addiction, to be enslaved by something."
La Jolla, CA (PRWEB) April 1, 2011
The Workday Release, an ambient pop rock band from Orange County, California, was founded by lead singer David Ottestad in 2009. Ottestad is the newest singer-songwriter whose anti-drug PSA is being featured on NATURALHIGH.TV, an online film series that uses celebrities, musicians, bands, and professional athletes as messengers to inspire youth to choose a Natural High and reject drugs. Ottestad, front man for the band, humbles himself by building a listening community that shares that same love of music. The Natural High Online Film Series represents David's passion to stay clean, play music and truly connect with people.
Playing hundreds of shows in California and using social media to build their national fan base, Ottestad understands the necessary clean mindset it takes to give the best live performance he can. "We want kids to leave our shows blown away, so we've been spending time making our live show more and more impressive," he said. The 70,000 views on YouTube for the Workday Release's song "Love in a Box" and the massive tour requests from fans outside of their hometown, makes the singer want to remain drug free as he realizes the band's grandeur impact. "I know that there is a big stereotype on musicians and bands for there to be this party lifestyle. Yet that still shocks me sometimes that people would assume that I'm a big partier because I'm in a band," Ottestad shares. David and The Workday Release are just the opposite; branching out of the music industry's cliché lifestyle. The lyrics and values of The Workday Release have a clear message; drugs and alcohol are not this band's purpose.
At a young age David's mom obligated him to take piano lessons, something that he didn't want to do but later appreciated. "I thank her," Ottestad explains. "It gave me a lot of knowledge as far as theory goes and it gave me ideas how to write music." David hopes to inspire fans the way his mom inspired him - to learn the foundation of music and choose their own Natural High. The band's YouTube channel features David teaching fans how to play their favorite The Workday Release songs on guitar. "We hope to use our music and lyrics to inspire our listeners to seek truth," Ottestad said.
David's first encounter with drugs was in middle school but it really became eye opening when he saw his own brother go through life as an alcoholic. "I don't think I had any real idea of what drug and alcohol addiction looked like prior to his recovery process," Ottestad reveals. His parents took him to his brother's "chaotic" apartment along with his AA meetings. "I never saw someone's life look that chaotic and (my parents]) wanted me to see what that look liked, to have that kind of addiction, to be enslaved by something," he reveals in a drug free quote.
Ottestad is in the midst of starting a heavier pop rock band, The Wandering Tree, with music that reflects the foundation of love and the idea that humanity is supposed to be bigger than itself. "Most of my inspiration through music and performance comes from something way outside of drugs. I don't need those things to accomplish what I'm doing," he concludes.
Music from the new band The Wandering Tree and The Workday Release can be found on iTunes April 5th. View the film at http://www.naturalhigh.tv.
# # #