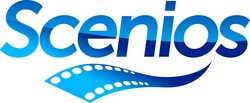 New York (PRWEB) April 4, 2011
The legendary Bravo TV Network program Inside the Actors Studio hosted by James Lipton, now in its 17th year of production and viewed in 125 countries worldwide, today announced it has become the first series to move its entire production process into the cloud. This legendary program has selected Scenios , the new cloud-based production management platform which today exited Beta with availability to any and all users, to simplify and streamline its entire production process.
For its first 16 years, Inside the Actors Studio was produced in SD format using a tape-based workflow. Beginning with the 2011 season, the show completely transformed its production process by moving to a tapeless HD workflow. The show then moved this workflow into the cloud with Scenios, a simple yet powerful platform which allows all members of the production team to collaborate regardless of their physical location.
Jeff Wurtz, Producer, Director and Emmy Award-winning Editor of the show said, "We are absolutely thrilled to have made such an advance in the way we produce our show. I am now collaborating with my team more effectively -- and in real-time -- which has reduced my overall production costs. We're using Scenios to post and manage things like the script, budget, call sheets, locations and production schedule -- which every member of the team can now access from any web browser, and even while on location using an iPad. We also use Scenios' video management apps to handle our dailies, do shot logging, select our shots and conduct reviews and approvals of rough cuts right in the browser."
Scenios and Inside the Actors Studio have teamed up to produce a video showing how this transformation was made, including interviews with members of the production team and footage of the revolutionary new workflow in action. The video is now available to view for free at http://www.scenios.com.
Mark Davis, CEO of Scenios, said, "We've been working closely with Jeff and his team over the last 6 months to bring the show's HD workflow into the cloud. Inside the Actors Studio has now streamlined the entire process of producing each episode -- from pre-production, through production and on into post. We believe that this represents a real advance in the way a TV show can be produced, and we're proud to be a part of the team that accomplished this."
As a new service, the Scenios platform is completely free to use for one project, including 5 GB of cloud storage and the ability to connect an unlimited number of cast and crew members to the project. Producers may also upgrade to a Scenios Pro account for $99 per month, which permits three active projects, project archiving and unlimited cloud storage. Scenios is a pay-as-you-go service, requiring no contract, and since it's based entirely in the cloud, there is no software to install.
To see the video case study, and Scenios in action, please visit http://www.scenios.com.
Scenios is a trademark of Scenios, LLC. All other trademarks and registered trademarks previously cited are the property of their respective owners and are hereby recognized.
# # #