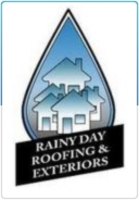 "I have done business with Josh, and was very happy with his final results! I highly recommend his company for any kind of Handy Man work!" – Evelyn Molina
Allen, TX (PRWEB) April 5, 2011
As homeowners, one expects maintenance! Cutting the lawn, checking the plumbing and electrical, keeping the appliances in shape; the list is endless.
One of the areas of a home that is commonly overlooked is the roof. It's not visible at eye level, so it's very easy to forget all about. Most homeowers simply forget until a repair is absolutely necessary.
The best kind of maintenance for a roof, is a new preventative maintenance plan by Rainy Day Roofing and Exteriors. With a Roof Tune Up, homeowners can avoid the hassle and aggravation of a possible leak or serious damage-such as curling, blistering, algae, buckling or missing shingles.
A $350 Roof Tune Up includes the following:

Sealing of pipes, vents, exposed nails, and flashings as needed.
Securing loose shingles (up to 1 bundle of shingles Included).
Inspect and perform minor repairs, remove debris as needed.
Preventative roof maintenance plans save money by affording a longer roof life and avoiding those costly repairs later on.
An added service is our Roof Protection Plan which includes bi-annual roof inspections.
Rainy Day Roofing takes the burden off and will schedule appointments in advance.
Receive an updated report on the condition of the roof every 6 months. Plus, Rainy Day Roofing covers the first $250 of the deductible if there is need for roof repair or new roof installation due to a storm.
All of this is a $750 value for only $29 a month.
Rainy Day Roofing and Exteriors is a BBB (Better Business Bureau) Accredited company since 2004 with an A+ Rating as well as a highly rated service company on Angie's List, a consumer ratings website for local services. Rainy Day Roofing also received the Superior Services Award on Angie's List for 2009 and 2010.
Rainy Day Roofing travels to Dallas, Allen, Plano, Frisco, Denton, Duncanville, Fort Worth, Rockwall, and anywhere in between. Your city not listed? Please call anyways and will do our best to accommodate any roof repair needs.
# # #