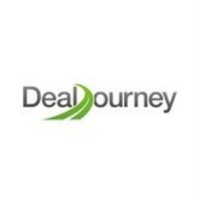 DealJourney.com is the only daily deals site that will help you expericence the journey of a lifetime.
Baton Rouge, LA (PRWEB) April 11, 2011
With daily deals offered at up to 90% off the retail cost, DealJourney.com gives online consumers a way to save money across a wide range of products every single day. DealJourney.com operates under the philosophy, "Deals Made Simple"; in other words, anyone can find a good deal, but not everyone can find amazing deals on things they really want. This is why DealJourney.com features the best of the best in business offers, partnering with Baton Rouge area locations to bring the local audience great deals.
To celebrate the launch of this new website, DealJourney.com is offering monthly incentives for businesses that are featured and customers who buy the DealJourney.com deal. These incentives range from gift cards to electronics giveaways to even event tickets.
"DealJourney.com wants to focus on bringing consumers amazing deals while offering businesses new customers. We feel that we should reward consumers and businesses for being a part of DealJourney.com," said DealJourney Founder and CEO.
Using the social power of the Internet, DealJourney.com is able to offer amazing deals when a minimum number of buyers have participated in the deal. This encourages camaraderie within the DealJourney.com forum, prompting consumers to refer their friends in order for the deal to become available. Once the offer is valid, Deal Journey will email the purchaser a voucher, and the purchaser can use that voucher to enjoy activities, services, and products at a fraction of the original cost.
About DealJourney.com
DealJourney.com D/B/A as ML Capital Group, LLC started in March 2011. DealJourney.com is one of the city's leading group buying and social commerce companies. DealJourney.com brings online consumers the best places to shop, visit, and dine. DealJourney.com brings together some of the best deals on the market, ranging between 50 to 90 percent off the recommended retail. DealJourney.com is the new wave of collective buying.
###
For more information, please visit http://www.dealjourney.com