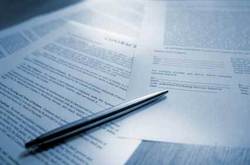 You can be prosecuted for forging the signature of a doctor or you can lose your job if your employer finds out that you were lying
Los Angeles, CA (PRWEB) April 4, 2011
Recently, in February 2011, when public employees from Wisconsin decided to skip work and be part of protest rallies, they received fake doctor notes from men and women dressed in lab coats professing to be doctors. These notes were handed out to the protestors without the so-called doctors having checked or examined them.
The Wisconsin incident highlights the massive rise of fake doctor notes. Today, people have no qualms about using these notes to get excused from work or school even though they are not ill. There are, unfortunately, online sites that promote these falsified notes without remorse.
Many claim that due to strict rules at workplace, they have to use these fake doctor notes to get some well deserved rest or spend quality time with their family. However, these people do not take into account the legal and moral repercussions of using such notes. The teachers of Wisconsin who were handed out these notes as well as other working professionals who make use of these notes are setting a bad example on kids. They are suppose to be role models who teach kids the value of being honest and ethical in day-to-day life. By using fake doctor notes, these adults are misleading impressionable young minds. They are showing them that it is okay to lie to and cheat your employer. This is the message that is being sent out. Besides this, these adults risk losing their jobs.
The rising trend of fake doctor notes makes a person wonder whether workplaces are equipped to spot out these fake excuses. Is the high percentage of people using these fake doctor notes is a sign of things to come?
According to Helen Hunter, legal consultant for OnlinemedicineTips.com, these fake doctor notes can be easily spotted by a well trained HR professional. Usually, the fake notes will not have some important information, like the license number of the consulting physician or the name of the patient. "Often, people just download readymade templates from the Net and fill them up and submit them at their workplace without taking into account the vital information that the notes should contain," claims Helen Hunter. Things like missing date and consulting physician's signature should tell a HR professional that all is not right with the doctor's note adds Ms Hunter.
Ms Hunter further clarifies that when a person is genuinely ill, he or she will return to the workplace with few symptoms still present. For instance, if a person claims that he or she was struck down by flu, then they will return to work looking gaunt and a little thin. If symptoms are not present then most probably the person was faking it. Also, a sick person invariably will come to work to prove that he or she is sick and suffering.
However, the best way to find out whether a doctor's note is fake or genuine is to call the telephone number listed on the note and speak to the doctor to find out whether the information contained in the note is the same as what the doctor tell you.
Ms Hunter warns people about using fake doctor notes. "You can be prosecuted for forging the signature of a doctor or you can lose your job if your employer finds out that you were lying," warns Helen Hunter.
However, the high number of people using these fake notes is unbelievable. It makes a person wonder whether with the changes taking place in the healthcare system, fake doctor notes will become a common thing. Will society stoop so low as a whole to take advantage from these fake doctor notes?
About OnlinemedicineTips.com:
OnlinemedicineTips.com provides trustworthy medical news and health information To get more information, please visit our website, http://www.OnlinemedicineTips.com.
###