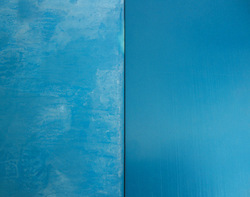 Auburndale, MA (PRWEB) April 4, 2011
Two subsidiaries of Katahdin Industries Inc. (http://www.katahdin-inc.com) will jointly attend the BIOMEDevice Boston show on April 6th & 7th. Both Precision Coating Company, Inc. and Sanford Process Corporation will unveil new offerings targeting the needs of medical device manufacturers, and will be available for meetings at booth #732.
Precision Coating (http://www.precisioncoating.com), a leader in high tolerance PTFE coatings for medical wire and other device applications, announces the release of PC 20-405, a PFOA-free PTFE coating with excellent lubricity and adhesion. PFOA (perfluorooctanoic acid) is a surfactant used in manufacturing raw PTFE dispersions, and is being phased out of production. Removing PFOA from coatings has been hindered by poor coating performance, but the PC 20-405 coating provides exceptional results, and is a long-term solution for customers who wish to eliminate their use of an increasingly regulated material.
Sanford Process Corporation (micralox.com), a leading provider of aluminum anodizing technology, announces MICRALOX®, a patent-pending aluminum oxide coating with a microcrystalline barrier that revolutionizes the performance for medical accessories such as orthopedic cases, trays, cassettes, handles, and other accessories. MICRALOX® produces a long-lasting, virtually indestructible surface that delivers dramatically superior chemical corrosion resistance and eliminates color fading resulting from super-heated steam cleaning. MICRALOX® treated aluminum is an excellent alternative to stainless steel, plastic and other materials chosen for their chemical stability but which add weight, complexity, and cost at a lower thermal conductivity. Samples for side-by-side evaluations of MICRALOX® compared to conventional aluminum anodizing will be available at the show.
Both subsidiaries are fully qualified to serve the demands of Class 1 and 2 medical device manufacturers and have complete process capability documentation and all required controls.
About Katahdin
Katahdin Industries Inc. (http://www.katahdin-inc.com) provides high tolerance coating applications and specialized metal finishing technology and services to the medical device and industrial markets through platform-focused subsidiaries. Katahdin's coating operations are conducted through Precision Coating Company, Inc., one of the largest plastics coating applicators in the world, specializing in PTFE and Teflon® coating applications in the medical device market. A separate co-located company, Precision Fabric, is a worldwide distributor and converter of PTFE coated fabrics, tapes and belts. Specialized metal finishing services are conducted through D-CHN, LLC, an industry leader in technical aluminum and titanium anodizing, electro-polish and passivation, and other related services. Sanford Process Corporation provides hard coat anodizing solutions and intellectual property to a range of well-known OEMS and their prime subcontractors worldwide, with an increasing presence in Korea and China.
###